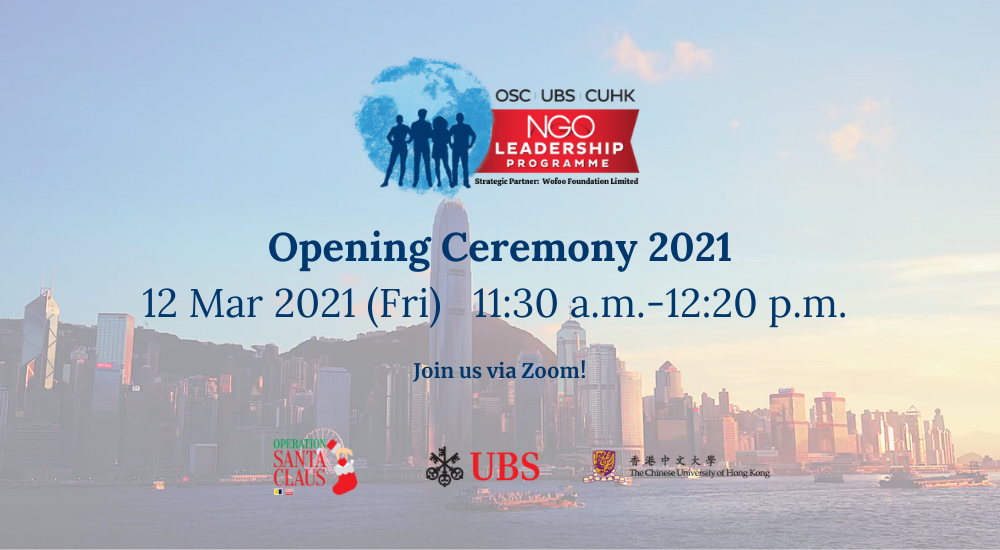 Opening Ceremony of NGOLP 2021
A great opportunity to meet and connect with the Founders, mentors, alumni, new cohort and other friends of NGOLP!
We are honoured to have Mrs. Amy, Lo, Co-Head UBS Wealth Management APAC, Head and Chief Executive of UBS Hong Kong, Mr. Ho Kai Ming, Undersecretary of Labour and Welfare Bureau, Dr. Joseph Lee, Founder and Chairman of Wofoo Foundation Limited, Mr. Hugh Chiverton, Head of English Programme Services, RTHK and Prof. Steven Ngai, Chairperson and Professor of Department of Social Work, CUHK as our speaking guests.
The highlight video will be uploaded to our Facebook page and website. Please stay tuned!