Participating Organization, Project Theme and Content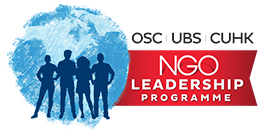 Final Project Pitching Day
Date: 18th September, 2020 (Friday)
Time: 14:00 – 18:00
Onsite: Auditorium, UBS, 52F, 2IFC
Online Broadcast: ZOOM
Time

Programme

13:40-14:00

Online entry

14:00-14:05

Opening remarks by Prof. Steven Ngai

Video of NGOLP 2020

14:05-14:10

Introducing the Adjudicating Panel & Programme Rundown

14:10– 15:30
Pitching Presentations (5 mins each)

Project 1-15

1. Ms. Ginny Tam , Manager, Hong Kong Drama/Theatre and Education Forum Limited

2. Mr. Jason Chan, Assistant Programme Manager, AIDS Concern Foundation Limited

3. Ms. Yvonne Fu, Superintendent of Holland Hostel , Hong Kong Student Aid Society

4. Ms. Lilian Sze, Co-founder & Head of Operations, Thrive Hong Kong Charitable Limited

5. Mr. Jeff Rotmeyer, Founder and CEO, ImpactHK

————————————————————————————————————————————————————————–

6. Ms. May Yeung, Founder, Art of MY Family

7. Ms. Michelle Ng, Incubation Manager, PILnet

8. Ms. Celine Dermine, Director of Legal Services, Equal Justice

9. Ms. Christy Chan, Director, Hong Kong Children In Need Foundation Limited

10. Mr. George Tarling , Programme Director, Chatteris Educational Foundation

————————————————————————————————————————————————————————–

11. Dr. Linda Wang, Founder/ Director, MLH Youth Cultural & Education Centre Limited

12. Ms. Ada Wong, Manager (Training and Professional Development), Playright Children's Play Association

13. Ms. Priyanka Maheshwari, Founder, As Good As; and

Ms. Sophia Xu, Special Project Manager, Chi Heng Foundation; and

Ms. Manisha Wijesinghe, Director of Case Management,

HELP for Domestic Workers,

14. Mr. Benson Chan, Professional Service Development Manager, Christian Family Service Centre

15. Ms. Zamira Monteiro, Communications Officer, Enrich HK

15:30-15:45

Break

15:45 –17:00

Pitching Presentations

(5 mins each)

Project 16-26

16. Ms. Melanie McLaren, Head of Fundraising & Development, Justice Centre Hong Kong

17. Ms. Vicky Fung, Co-Founder, Every Life Is A Song Limited

18. Ms. Christine Fung, Senior Marketing and Communications Manager,

InspiringHK Sports Foundation

19. Mr. Louis Hou, Head of Empower, Dialogue in the Dark (HK) Foundation Limited

20. Ms. Cathy Hui, External Affairs Officer, Breakthrough Limited

————————————————————————————————————————————————————————-

21. Ms. GiGi Lam, Programme Manager, CarbonCare InnoLab

22. Ms. Venus Lau, Supervisor, SRACP

23. Ms. Caitlyn Poon, Program Manager, Asian Charity Services

24. Ms. Bixian Lin, Program Manager, HandsOn Hong Kong

25. Ms. Carol Kwok (On behalf of Sze Wan Mak , Social Work Supervisor, Caritas Jockey Club Integrated Service for Young People – Tak Tin)

26. Mr. Himal Thapa, Chairperson, JUNS HK

17:00 – 17:05

Short Break

17:05 – 17:25

Announcement of the Best Performance Award & Finalists List

Q&A Time for the Finalists

17:25– 17:40

Panel discussion of adjudicators

Interview of 2019 Champion

17:40 –17:50

Championship announcement and Award Presentation

17:50- 18:00

Special remarks and closing
Our adjudicating Committee is composed of influential people from the government, the Chinese University of Hong Kong, UBS and Operation Santa Claus (South China Morning Post and RTHK).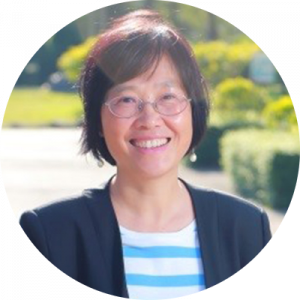 Professor, Department of Social Work, CUHK
Programme Chairperson, OSC/UBS NGO Leadership Programme
Prof. Joyce Ma is one of the founders of NGOLP and has served as the Programme Chairperson since 2015.
She joined the Department of Social Work at CUHK in 1988, and is a leading scholar in the field of family therapy. Apart from family therapy and multiple family therapy studies, her research focuses also include mental health with attention deficit hyperactivity disorder and eating disorders, family studies and clinical social work practice and research.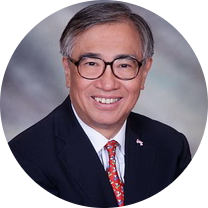 Dr. Joseph Lee, GBS, OStJ, JP
President, Wofoo Social Enterprises
Chairman, Wofoo Plastics & Chemicals Group
Dr. Joseph Lee strives to address social needs and cultivate social harmony as a social entrepreneur. 
Dr. Lee also serves in many community organizations as a chairman or an executive committee member. He was awarded the Gold Bauhinia Star in 2013 for his dedication to charitable activities, educational service and youth development.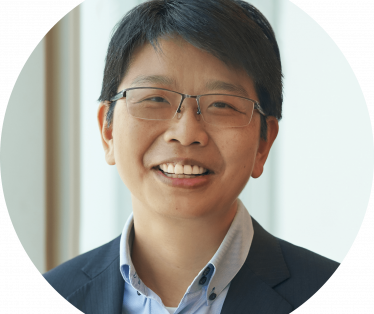 Director, Philanthropy Services, Asia Pacific, UBS
Ms. Winnie Yang has 15 years of experience in the sector of NGOs and philanthropy.  She joined UBS as the Director and Senior Philanthropy Advisor of Family Advisory and Philanthropy Services, Asia Pacific in 2019.
Ms. Yang is also one of our trainers of Cohort 2020 and provided training on Meeting Social Needs through Community Engagement.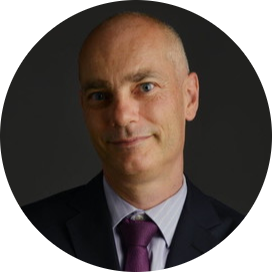 Editor, Special Projects, South China Morning Post
A journalist for more than 30 years, Mr. Cliff Buddle began his career as a court reporter in London and moved to Hong Kong in 1994 to join the South China Morning Post. Specialising in court reporting and legal affairs, he has held a variety of editorial positions, including deputy editor and acting editor-in-chief.
Mr Buddle has joined NGOLP Pitching Day as an adjudicator since 2016.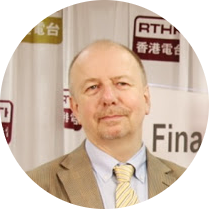 Head of English Programme Services, RTHK
Mr. Hugh Chiverton is one of the founders of the OSC/UBS NGO Leadership Programme. He is also the host of RTHK Radio 3's current affairs programme Backchat.
Mr. Chiverton has been the adjudicator of NGOLP Pitching Day since 2015.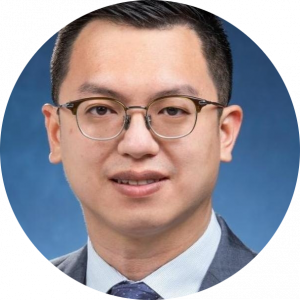 Under Secretary for Labour and Welfare, Labour and Welfare Bureau
Mr. Ho Kai Ming became the Under Secretary for Labour and Welfare in June 2020. Before that, he was a member of the Legislative Council and Kwun Tong District Council.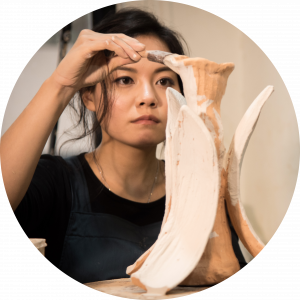 Since Art of MY Family has identified a mismatch between interest and the availability of resources for arts education, and HK's imminent food waste problem, we will launch the MIZU Community Arts Program. Through seashell painting and public art installation workshops, children will upcycle restaurant seashells into artwork for the elderly.
MIZU's goal is to be HK's leading community arts program advocating for environmental sustainability, artaccessibility and social inclusion. As we currently rely on in-kind corporate donations, we seek funding to hireprofessional artists.
For long-term financial sustainability, we aim to build both social enterprise and charity arms. We plan to do corporate fundraising, including the One-for-One model in which corporations / schools "Buy 1 & Pay 1 Forward" for underprivileged children, restaurant partner donations, and a charity art exhibition. We will apply for governmentfunding  from the  Environment & Conservation Fund, the Education Bureau and the Leisure & Cultural ServicesDepartment.
The target of Art of MY Family  is to organize 50 workshops and 5 exhibitions for 900 students, with the support of 200 volunteers.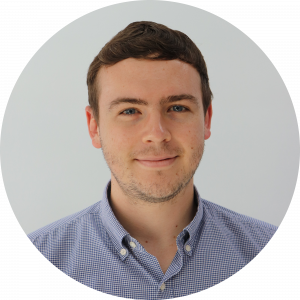 Chatteris Educational Foundation
For less privileged students in Hong Kong there is a distinct lack of opportunities for authentic preparation in real life contexts before they are expected to join the workforce, compared to their more privileged peers. Instead of being offered the chance to develop their skills in real life situations, these students are expected to start their careers with only theoretical examples of how to apply your skills in professional settings. This has been demonstrated to negatively affect the development of these students' soft skills, holding them back in their future education and careers.
Therefore, the Chatteris Educational Foundation aims to establish an innovative new model of collaboration between businesses in Hong Kong and schools in the local community through Chatteris Aspire. We want to establish partnerships between corporates and schools that allow the business to pass on its skills and values to under-served students through a curriculum of skills-based workshops. Using our educational experience, we plan to support each corporate to create an academically verified set of flexible but structured workshops that develops the confidence, creativity, and teamwork of the less privileged student participants. Over the first three years of the project we aim to impact over 3000 under-served students.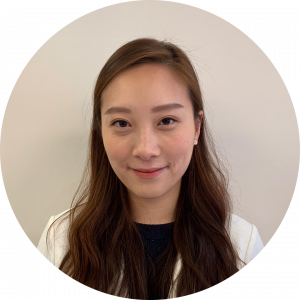 Hong Kong Children In Need Foundation Limited
Underprivileged students from low-income families have less to no access to STEM courses. It is vitally important to have a free-of-charge open-to-the-public interactive resource platform to foster peer education and innovative ideas among students. Our bilingual STEM education online platform will be the gathering place where our NGO, our beneficiaries, students and educators can document and share their creations. It aims to incubate a maker mindset in the young, together with a spirit of  innovation and enterprise that will be required in the future world of work. The platform will function as a website as well as a multi-category topic forum specializing in user-created and uploaded do-it-yourself projects, usually accompanied by visual aids, dedicated to facilitating collaboration among members to help them build a variety of STEM projects.
Together with offline support training, project-based activities, competitions and promotions, through this platform the HKCIN aims to subvert the traditional ways of STEM education by providing high-quality and fair access to STEM education that will have a long-term impact on disadvantaged children in Hong Kong.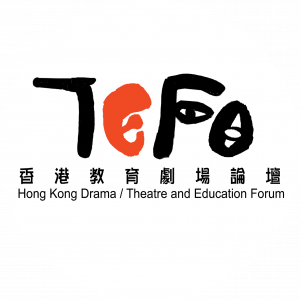 Hong Kong Drama/Theatre and Education Forum
NGOs are always looking for innovative and interactive ways to deliver their services or enhance their issue-related education programs. Over the past two years, the Hong Kong Drama/ Theatre and Education Forum Ltd (TEFO) has received a rapidly increasing number of requests from NGOs seeking our applied arts/theatre expertise to support their projects.
In response to the increased number of calls from local NGOs, and to support the expansion of their capacity, TEFO is actively planning to create an Applied Arts Support Hub. The objective is to train and nurture NGOs to become "Arts-ucators", using the arts as a medium to enhance education. Through the Hub, TEFO aims to provide sustainable support to NGO workers which will help them build their confidence to create, execute and monitor applied arts/theatre projects independently. The Hub will deliver support through both virtual space and regular physical meetings, with on-site support when necessary.
To set up the support hub, it is vital for TEFO to secure approximately $400,000 in funding in order to build the infrastructure and mechanisms needed to be able to manage the growing number of requests and staff the hub for a year.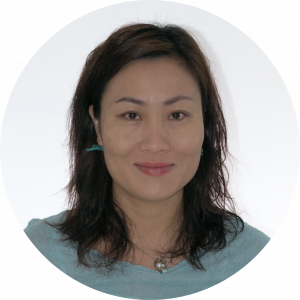 Hong Kong Student Aid Society
Forty percent of the children and young people in the residential child care services of Holland Hostel have special needs. Most of them can only obtain jobs requiring low levels of skill and providing lower incomes due to their low educational level.
Our social workers and residential workers have accumulated much experience in Career Life Planning so that they are able to help our boys adapt to the transition
from their school lives to their work lives.
The objective of the project is to see that the boys aged 15 or above are well-prepared before they can receive external or formal vocational training. It offers preliminary and basic training and exposure to the demands of work, especially for our boys with special needs.
The hostel helps arouse their interest in various activities or types of work which may become a future job, given subsequent proper training and exposure. Self-care and life skills training in different aspects are also provided to increase their capability to live independently. Further, suitable candidates would be referred to external job-training centres or be linked up with potential employers so that they receive job-related training and exposure.
We now provide residential care services with a capacity of 97, and 30-40 new cases are admitted each year as some are existing ones are discharged making places available. This two-year project can serve 150-180 boys.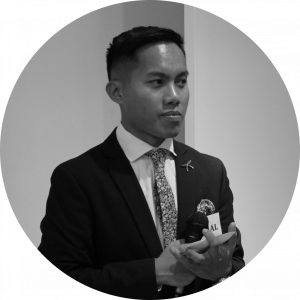 JUNS HK provides growth opportunities & support to empower and represent Nepali youth with a visionary and an ambitious approach.
Ethnic minority youth don't get the proper support they need to deal with the stress they get from academics, teenage issues, and family problems. Among the EM community, Nepalese have a very low rate of continuing on to further studies after secondary school.
We propose providing a year-long mentorship for 15 Nepali students (F3-F5) with Nepali mentors (Tertiary students).
Mentorship will include five events for mentees (academics, Mental health, social issues, interpersonal skills, and personal development). The mentors will receive training in three areas (Mentor skills, personal development). There will be ten mentor meetings, each based on a different theme  such as life goals, academic difficulties, and time management, etc.)
Our project partner is the Kely Support Group. We are exploring our two-fold partnership to 1. Develop JUNS HK as a whole organization, 2.Joint Project implementation.
From our project, Mentees will receive necessary life skills and be exposed to positive role models. Mentors will receive a sense of giving back to society and mentees will become future mentors.
Later other EM Youth Communities can implement this mentorship model.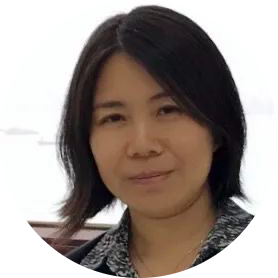 The taboo surrounding  death limits our engagement with this topic and our ability to have an open conversation about it. This is even more prominent when in focus on children, who are aware of death and do encounter illness, loss and grief (be it the death of family members, pets, or other situations), yet are unlikely to have access to healthy coping methods due to the societal taboo or lack of appropriate grief resources.
To curate a selection of books around themes such as healthy approaches to mourning, grief, and the value of life, our project aims to publish in Chinese a work called "Life and Death Education Through Picture Books: An Educator's Guide & Resource Manual". The manual will provide resources to assist with an awareness and implementation of Life and Death Education systematically. It will include a list of picture books, book reviews, instructional guidance, activities and worksheets for educators, parents and social workers to use. An online open- access platform will be set up to democratize further access to the picture book resources.
Along with the publication of the guide and the establishment of the online open-access platform, we will also provide training that will also function to raise awareness, for example, by delivering relevant lectures in schools, hospitals or to the public, and workshops for teachers, parents and social workers.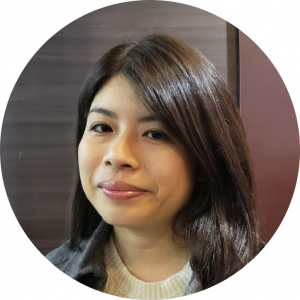 Thrive Hong Kong Charitable Limited
Thrive Hong Kong is a children's and youth education charity. Our vision is to inspire and empower our needy next generation, those coming from under-resourced backgrounds, to embrace life with enhanced self-confidence, positivity and a giving back attitude. We are inspired by IMC Weekendschool, a United Nations award winning children's education charity in the Netherlands.
Our service target is needy children aged 10 to 12 and their families, and alumni from our 2-year personal development program.
Through Thrive Hong Kong, we aim to turn every lesson into a self-directed learning experience. The 2-year personal development program is eye-opening. The students are exposed to 16 career themes coupled with other personal development opportunities. To enhance self-confidence and positivity amongst our students, we have also integrated learning life-skills such as communication skills, creativity and empathy into our curriculum design. Learning in Thrive Hong Kong is a collaborative process between different stakeholders. Passionate guest teachers and international volunteers are invited to facilitate our students' learning. In our program, we do not compare our students with one another, we emphasize students' individual strengths and personal motivation in learning. We believe every child has the potential to grow and is born to shine.

Personal Growth and Development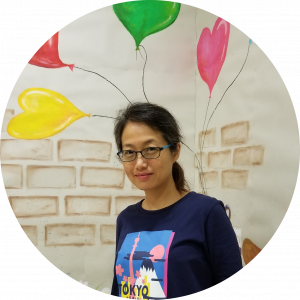 Caritas Jockey Club Integrated Service for Young People - Tak Tin
Teenagers with Autism Spectrum Disorder (ASD) have social needs.  Although ASD teenagers have a normal IQ, they have difficulty interacting with others due to misunderstandings and misinterpretations in communication.  Consequently, they have poor social relationships. 
 "Friendship Bridge" – Enhancing the Social Skills of ASD Teenagers" is a project designed to enhance the social skills of teenagers with Autism Spectrum Disorder (ASD) studying in Junior Secondary Schools, using cooking and board games as media.  First, the ASD teenagers learn cooking and board games in the integrated service centre for young people, which is an environment that has no labeling effect.  Second, the ASD teenagers serve their parents.  Then, the ASD teenagers serve the community.  Meanwhile, community education will be delivered to public audiences.  The outcome and social impact of this is expected to be the following:
ASD teenagers can make friends with members in the group.
Parents see that ASD teenagers show improvement in social skills when interacting with others.
Parents and the public audiences gain more understanding of the ASD teenagers.They agree that ASD teenagers have strengths and capabilities.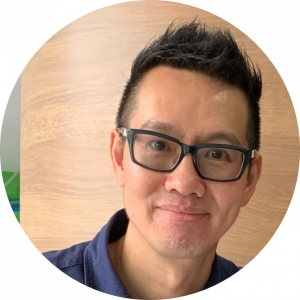 Christian Family Service Centre
Worldwide, 10-20% of all children and adolescents experience mental disorders. Locally, studies have shown that 43.6% and 32.3% of primary students have experienced symptoms of clinical depression and anxiety respectively. Half of all mental illnesses begin in childhood and then persist, affecting development, productivity and functioning over the person's entire life span. This project combines a virtual reality (VR) guided mindfulness exercise for children with mental health concerns with a systematic preventive programme, to empower schools and the community to provide effective early intervention and prevention for mental wellness among children.
Within two years, this project will produce a mature and tested service model, significantly raise public awareness of the need to care about children's mental wellness, produce a curriculum for schools, and a set of materials for the community to use in the promotion of mental health for children.
This project will serve 3,000 children by raising their awareness of mental wellness, providing a pool of parent supporter to serve the community as volunteers, and providing evidence of the project's impact to promote further service rollout.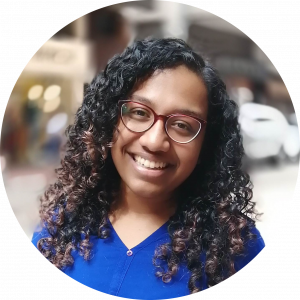 In 2018, Hong Kong's 400,000 migrant domestic workers contributed a staggering 3.6% of Hong Kong's GDP. Despite this, 83% of these workers face some level of debt, often triggered by recruitment costs, 48-60% legal annual interest rates on loans, pressures from family/friends, scams, or tactics by unethical moneylenders. 
The COVID-19 pandemic has now left many domestic workers in financial crisis due to job losses, greater expenses or higher remittances needed to support family members who cannot work. The impact of this will be felt by the community for years to come, and we see an urgent need to develop a tailored solution to tackle these rising debt levels.
With your support, Enrich will develop a 'debt recovery programme' for domestic workers who are struggling to become debt-free. This new, first of its kind pilot programme, delivered once a quarter, will aim to provide 200 domestic workers with specialised guidance in English/Tagalog and Bahasa Indonesian through group workshops and one-to-one support.
Domestic workers who complete the programme will be equipped with a personal debt repayment plan with clear goals and a timeline for becoming debt-free. They will walk away with confidence and tools to help them avoid debt-traps in the future.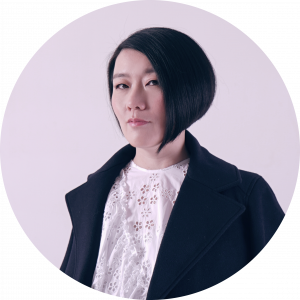 Every Life Is A Song Limited

Insufficiency of communication or misunderstanding between youths and their families is a common problem in the society and, if left unattended or unaddressed, often leads to other problems such as youth anxiety, depression or even suicide.  The project aims to target youths between the age of 18-24 in Hong Kong, by offering workshops that encourage them to express their feelings through song and lyrics writing using our established creative approach influenced by narrative therapy and therapeutic songwriting. Through a series of workshops to be run 3 times a year, the project will cover approximately 60-90 direct beneficiaries, guiding them to create approximately 10-12 songs by completion of the workshops. The objectives are to equip them with a form of narrative tool for self-expression and self-understanding, to practise mental resilience through the problem-solving nature of creativity, and to foster emotional wellness over the long term. Resulting songs will be finally performed among all participants and to their families and friends, as witness to the youths' transformations.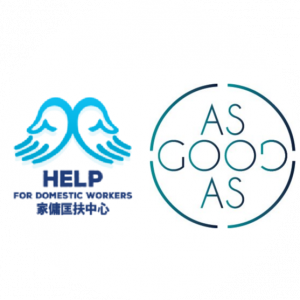 HELP for Domestic Workers
As of 2017, 1 in 3 Hong Kong households with children employ Migrant Domestic Workers (MDWs). This number is set to increase exponentially over the next 3 decades. HELP for Domestic Workers alone advises over 2000 clients annually with respect to employment disputes between MDWs and their employers. Current services aimed at tackling these issues almost exclusively focus on the training of the MDWs, putting the onus solely on the one party.
Our project will bring employers into this conversation. By teaching conflict resolution skills and strengthening employer-employee relationships, the program aims to reduce the time and resources spent on dispute resolution.
The program aims to target new parents by providing childcare education to both the parents and the MDWs. Through modules taught over a staggered period of time the underlying theme of the program will be conflict resolution, relationship building and awareness of rights and obligations of MDWs and their employers.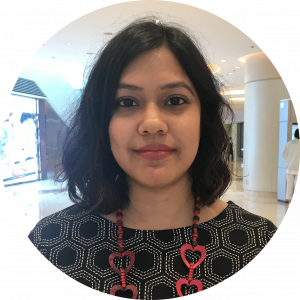 Hong Kong Unison, established in 2001, aims to promote racial equality and equitable opportunities in education for ethnic minorities (EM) through policy change.
Low Chinese language proficiency is one of the factors that hinders their employability, integration into mainstream society, and upward social mobility.
Many parents want to choose schools with a rich Chinese learning environment. However, they do not know the HK education system and schools and often choose schools with a high concentration of EM students where there is no Chinese language learning environment.
Due to the language barrier, EMs 'shy' away from the larger social fabric. We believe it is important for members of EMs to understand their rights and responsibilities, take on active citizen roles, engage in the community, and valuesocial participation.
This project will focus on 1) increasing EM parents' knowledge of the educational system, admission procedures and facilitate better choice of schools, and 2) increase confidence of EM to be active and engaging participants in HK society.
The main activities will be outreach, workshops on education, workshops on social participation, casework support and engagement with district and legislative councillors.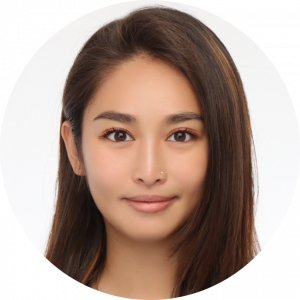 InspiringHK Sports Foundation
Hong Kong's youth fall far short of the minimum 60 minutes of activity per day recommendation by the W.H.O. In recent studies conducted by the Chinese University of Hong Kong, not only did Hong Kong's youth score a below-average-score of C-, but those with Special Educational Needs (SEN) scored a significantly worse score of F, especially for those diagnosed with ADHD.
The number of ADHD students in HK schools has jumped 150% since 2013, alongside 36 times jump in the use of medicated sedation to sedate hyperactive behaviours. While government assistance for SEN students has gone mainly into academic resources, little to no attention has gone into their physical education. Similarly, barely any resources has gone to the mental well-being of SEN caretakers, who are often completely neglected and overlooked despite being such a crucial part of the solution for improving the livelihoods of SEN students.
This project fills the gap of the lack of organized sports programme for ADHD youth, addressing caretakers' need at the same time. This strength-based innovative approach includes co-learning of group and individual sports with various intensity, helps beneficiaries to explore a broad range of sports, provides bonding time and encourages behavioral and emotional changes through sports.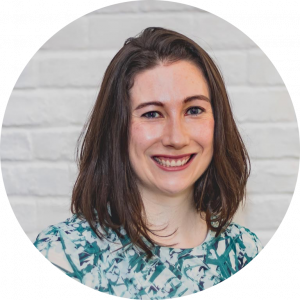 There are currently over 13,000 refugees in Hong Kong who have fled persecution or torture.
Refugees often suffer physical and mental health issues and typically experience barriers to accessing assistance, including language barriers and difficulty navigating bureaucratic systems. Social welfare provision in Hong Kong is minimal. Untreated trauma, health issues and lack of basic humanitarian needs can have a long-term social impact on these individuals, their families and society. Untreated trauma also causes memory issues, meaning refugees cannot tell their stories coherently, thus jeopardising their legal cases – 99% of Hong Kong's asylum cases progress through two appeals and can remain in limbo for many years. This project hopes to help refugees make the best possible legal case early in their claim process, reducing the burden on them and Hong Kong.
We will train refugees in social welfare and basic legal issues relevant to Hong Kong's refugee community. We will support this group to work within their own community to share this information, facilitate access to services, assist them with straightforward legal and welfare needs, and refer them to specialised mental health assistance. This program should be highly scalable, with early participants training future cohorts to serve a broad community.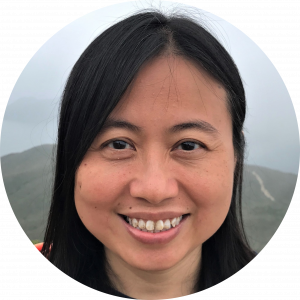 Playright Children's Play Association
Play (free play) is vital to a child's development. The American Academy of Pediatrics (2018) published a clinical report stating that play promotes the executive function, which is valued in 21st century work places. Are you of the opinion that children have the opportunity to play in kindergartens? It is quite astonishing that findings show few children are able to play in kindergartens in Hong Kong (Ho, 2015).  In view of increasing educational demands, play is regarded as hindering children from achieving academically. Moreover, the definition of play is being misinterpreted. The concepts of play (free play), guided play and structured play are all mixed up within the education sector. Play is easily hijacked by well-meaning adults who want children to achieve the learning goals they set, and the need for free play is downplayed.
One of the most important stakeholders needed to bring about change in this attitude and approach will be parents. Therefore, this project aims to enhance parents' understanding of the importance of play in a child's development by equipping teachers in partnering kindergartens with skills to measure the learning outcomes resulting from free playtime.  Parents will be engaged as volunteers to facilitate free playtime so that they can experience the power of play. They will then become our partners in promoting true free play. The impact of the project will be further enhanced through seminar and media coverage.

Social Concern and Participation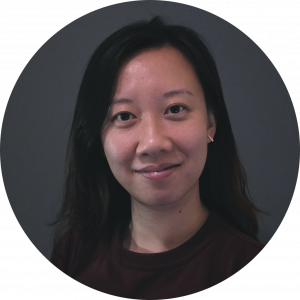 The over emphasis on efficiency and money-making in Hong Kong society have led to homogeneous societal culture. The younger generation finds it difficult to believe in and imagine alternatives and new possibilities for future development. Through the launch of "Breakazine Junior Editors Program", we hope to gather a group of post-secondary students who care and pay attention to social problems and world issues.
By giving training workshops ranging from discerning abilities and conducting social experiments, to acquiring editorial minds and interview skills, the youngsters will learn to observe and identify the root cause of social issues, brainstorm solutions and take ultimately take steps to create change. When members of our future generation become capable change makers, more diversified imagination and interesting possibilities shall begin to arise in our society.

Dialogue in the Dark (HK) Foundation Limited
The World Bank Group defines social inclusion as "the process of improving the terms on which individuals and groups take part in society—improving the ability, opportunity, and dignity of those disadvantaged on the basis of their identity." Here in Hong Kong, 76.5% of the Visually Impaired(VI) population are aged over 65. While the new technology of Mobile APPs can significantly improve their quality of life, aged VI people are not sufficiently facilitated by the current settings. One reason is most of them are not members of VI organizations, and even if they are, most VI organizations are just teaching the basic use of smart phones rather than aiming to improve the quality of life.
Secondary students aged from 11-14 are the 'mobile-only' generation, and can also be considered as 'professionals' in the use of mobile APPs. For these young people, using a mobile APP to have an impact on society (and fulfill social service hours) will be interesting and motivating, while at the same time they will build a sense of empathy during the process. 
My project is about facilitating an ecosystem that will include secondary students, elderly VIs and mobile APP developers, aimed at building a better community which will include generations, those with disabilities and include all in modern technologies.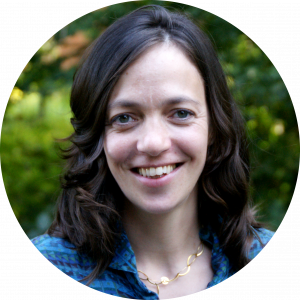 Equal Justice provides an essential service – free legal information and support to female migrant workers and their Hong Kong-born babies and children, in collaboration with PathFinders. Providing everyone with legal support and systems navigation at a time of crisis helps Hong Kong women, and contributes to a better society.  
After six years and helping over 300 children and women, we know Equal Justice is a successful model. Our proposal is to build capacity to support more women in Hong Kong. We will do so by collaborating with and assisting more NGOs, and by building an e-service solution for community legal information and assistance.   
We developed a community and public relations program to collect oral histories and case studies of women facing legal issues such as employment, discrimination, domestic violence, and family and issues. Our goal is to use storytelling to increase self-empowerment of women to rebuild their lives.   
Precilla was six months pregnant when she was fired. As a foreign worker on a visa, overnight she was homeless and penniless. Equal Justice helped her employer understand maternity protections entitlement available to every woman in Hong Kong. Avoiding a long judicial battle, Precilla's employment was reinstated and she gave birth to a healthy child.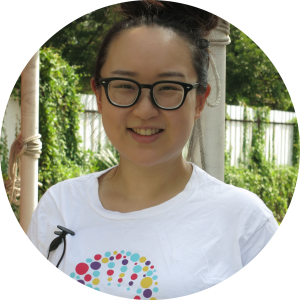 With the unrest in 2019 and the current COVID-19 outbreak, the emotional well-being of Hong Kong families is in crisis due to the effects of social distancing and self-isolation. The lack of social connections with extended family and friends has taken a toll on individuals』 mental health. Hong Kong's vulnerable elderly are also severely impacted, as they are being isolated further for health and safety during the crisis.
As Hong Kong continues to rebuild, HandsOn Hong Kong aims to empower families with younger children to support the well-being of Hong Kong's elderly by providing social connections, companionship and joy. GENERATION CONNECT is a program that matches families with an elderly household and enables a full year of monthly home visits, outings, workshops and video calls so they stay connected. The elderly will be engaged both in person and through online channels. 
In addition to supporting the elderly who are living alone,  the act of volunteering can play a role in promoting the self-esteem and wellness of the participating families, and give them the opportunity to bond and connect within. A HandsOn Hong Kong study with Nielsen showed that serving others had a positive impact on the volunteers, with over 80% reporting improved mental health and well-being. 
Our vision for GENERATION CONNECT is to build long-term multi-generational friendships between families and isolated elderly that will last for years to come-having a lasting impact on everyone involved.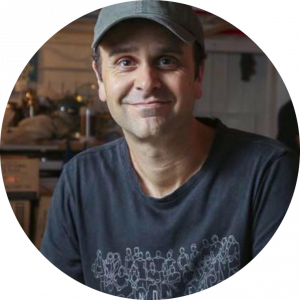 ImpactHK is focussed on empowering the homeless to get off the streets through helping with housing, employment and friendship.   
The homeless friends that we work with are each unique, and because of that have different talents, passions and goals. 
As a charity we hope to create different enterprises that will excite our beneficiaries, and also help people in general and Hong Kong.   
We would like to start a kitchen where we can prepare the food which we serve on multiple daily Kindness Walks and also help the less fortunate by providing very affordable meals. 
The name of our restaurant will be called My Kinda Cafe! 
My Kinda Cafe will not only feed one thousand people daily, it will also provide many with an opportunity to find meaningful employment while helping Hong Kong.   
My Kinda Cafe! We like this name because it has the word "Kind" in it and any restaurant that helps people in need, is our kinda cafe! 
#kindnessmatters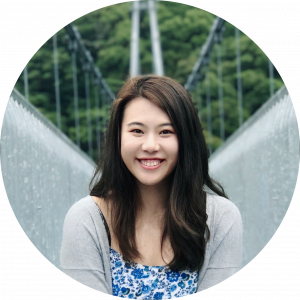 Unlike large corporations, Civil Society Organizations in Hong Kong (CSOs) do not have a full in-house legal and risk department to help them navigate a complex legal system and many uncertainties, and they often lack the resources to pay for professional help. This means that CSOs often do not know their legal entitlements and miss out on opportunities, lack adequate planning, and have to use their already limited resources to deal with problems reactively. A recent survey also showed that only 1 in 3 of Hong Kong CSOs agree that their organisation can manage risks effectively.
To address this gap and empower CSOs in Hong Kong, PILnet aims to pilot a Resilience Assessment service for CSOs, using resources from the legal and risk management profession and law schools. The project aims to help CSOs identify their existing and potential legal issues and operational risks, and create a plan to address them using a risk based approach. The project will enable CSOs to become more resilient in a rapidly changing environment, so they can focus their resources on achieving their core mission of serving the community.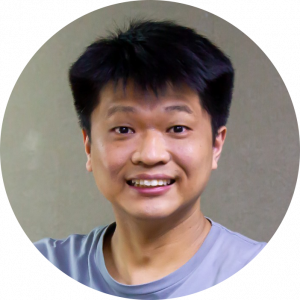 AIDS Concern Foundation Limited
Polycystic ovary syndrome is a common gynecological endocrine disorder affecting 6-12% of women in the reproductive age group. In daily life observation, patients usually present with menstrual irregularities, hirsutism, acne, and weight gain. These features usually will not be regarded as a sign of a need for a medical check-up, which resulted in most of the patients are diagnosed only until they find themselves infertile in the later stage of life.
More seriously, it is proven that these patients are at 4-fold higher risk of developing type 2 diabetes mellitus (T2DM) compared with those without the disorder, and also have younger-onset of diabetes. Endometrial cancer is more frequent in females with PCOS.
Ultrasound screening is an effective way for early detection of PCOS, but because of the high cost, for teenagers from poverty, they can hardly get this service.
Our project is to promote accessible and affordable ultrasound screening for 18-25 teenage females under poverty for early detection of PCOS. Once the client is diagnosed, support service will be provided to educate the patient how to take necessary and simple measures in their daily life to reduce their long term health risks of developing diabetes and atherosclerotic cardiovascular diseases.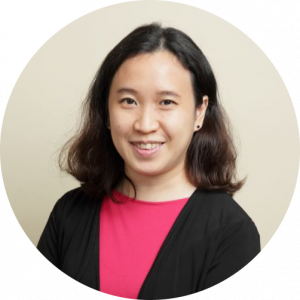 Climate change not just affects the natural environment, but it also affects human health. Heat is particularly dangerous to our health. Extreme heat causes severe symptoms, contributes directly to deaths from cardiovascular and respiratory disease and affect potential transmission of infectious diseases. .
There is a vulnerable group in Hong Kong that are highly affected by extreme heat- subdivided flat residents. Many of these flats indoor temperature are much higher than the outdoor temperature. High heat affect their mental and physical health and increase their financial burden. Under climate change, their situation would only get worse.
Our project aims at aiding low-income subdivided flat residents to adapt to the impact of climate change by helping them. We will provide appliances such as fresh air ventilation fan and dehumidifier that would lower their indoor temperature. The fan, installed either on the window or at the front door, draw air from the outdoor, thus cooling indoor temperature and help them get through the night without air conditioning. Dehumidifier helps reduce mold and microbes which affect their health. We will also educate them on topics such as healthy living, extreme weather safety, in the hope of building their resilience in the climate change era.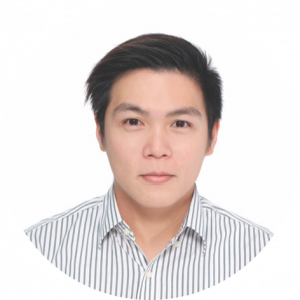 Habitat for Humanity Hong Kong
Over 1.4 million Hong Kong people live below the poverty line, with around 235,000 of them aged 18 or below. Many of them are living in substandard housing, without a safe and proper space to study at home. While Habitat for Humanity Hong Kong focuses on creating a better living environment, we also partner with interior design firms and universities, as well as youth who are not planning to attend university, to create "practical space-saving" furniture to utilize better the extremely limited space at home.
This home improvement project serves 2 objectives. First, to improve the study environment and living conditions for youths from low-income households living in substandard housing. The building of "practical space-saving" furniture may reduce crowding, leading to less stress, more available study space at home, and improved parent-child relationships.
Second, the project can serve as a platform for offering valuable work experience and vocational training to youths in the construction and furniture design industries, and collaboration opportunities with Habitat for Humanity Hong Kong's many different partners in an increasingly competitive job market.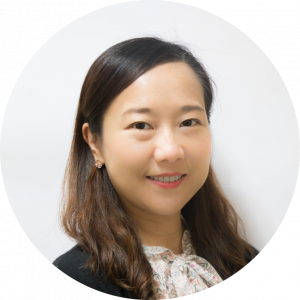 Most ex-offenders live in poor conditions, such as subdivided flats, or in "cages", where it is not a favorable environment for them to maintaining their physical and mental health in good condition.
So Good Project (甦活計劃) is being established to collaborate with architects and designers to tailor-make better things for them, improve their living facilities and design unique furniture to make full utilization of space and allow dignified living. The purpose is raise their quality of life to ensure they have a basic living standard, which is a basic human right that should be enjoyed by all people. In addition to helping them improve their living environment, we will provide multiple employment opportunities and on job training for ex-offenders. At the same time, they will also assist other service users who are in need, such as elderly persons living alone in bedspaces or in sub-divided flats, to improve their living environment so that they can establish a positive life at work and realize their potential and increase their social capital.
This project is aimed at helping ex-offenders improve their accommodation, enhance their self-esteem, confidence, and independence, and prepare them to re-integrate in society. It is also aimed at promoting the issue of Health Equity to the general public.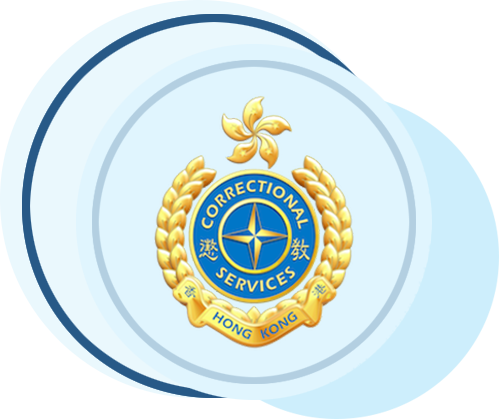 Mr. Edward Yiu Chung CHEUNG
"Integrated cancer rehabilitation outreach services" helps cancer patients to maintain and restore their physical and emotional well-being and focuses on rehabilitation strategies for optimising outcomes for cancer survivors. The project provides one-stop, district-based and outreaching support services for persons with cancer. These services are aimed at improving the patient's capacity for rehabilitation, helping prepare them to function normally in daily life and helping them develop their caring skills and disease management to the fullest extent.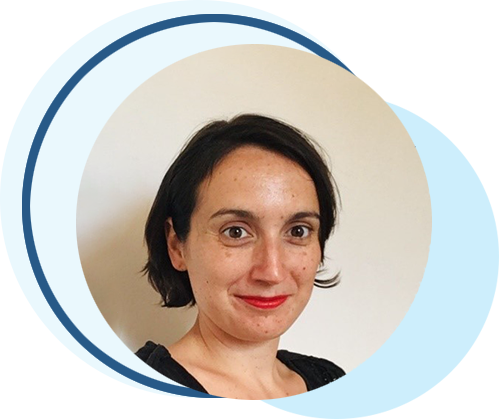 Migrant Domestic Workers (MDWs) are especially at risk. They need education and community support to break the cycle of poverty and make better life decisions. The mission of "Uplifters– Empowering underprivileged communities with online education and peer support" is to act as a catalyst for change. It develops online programmes, shares best practices and helps other NGOs to roll out online courses through social media. This innovative approach complements existing presential programmes run by NGOs and keeps participants engaged.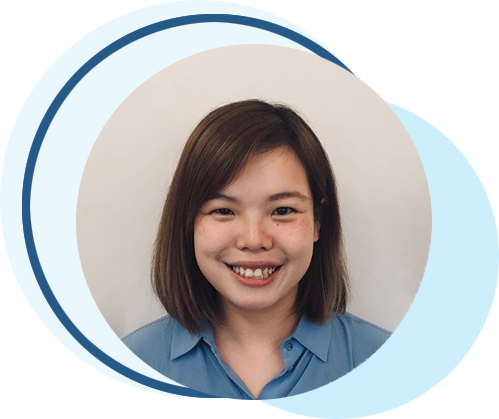 The proposed project "Youth Drug and Alcohol First Aid" is designed to equip young people with knowledge of drug and alcohol-related harm through a certification programme, where they will also learn strategies to support themselves or their peers to minimise damage around drug and alcohol use. The main objective of the programme is to enhance drug and alcohol awareness amongst adolescents and young adults. It also includes delaying the onset of drug and alcohol use, as well as equipping young people with peer support skills around drug and alcohol use.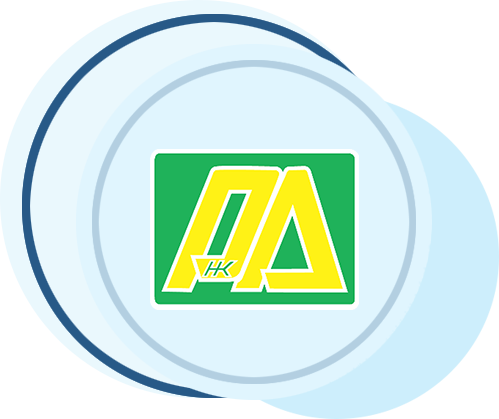 "We Work for the Wellness (WWW)  (同心展未來)" is a pilot joint effort project working with grass-roots families to enhance their sense of efficacy and empower them to integrate with and contribute to the community in which they live. It is expected that innovative ideas and problem-solving methods could be gathered for workshops and/or project activities that would encourage the self-actualisation of these families and help them realise their dreams.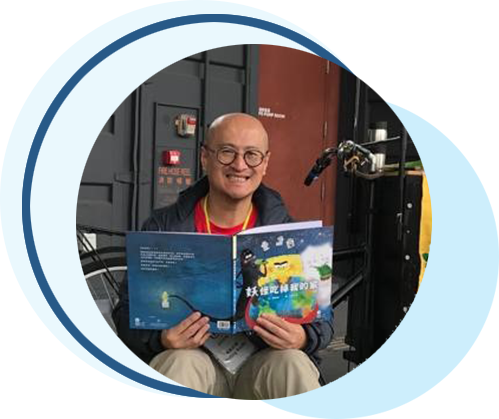 Reading accessibility pertains to more than just the ability to read words. It is particularly more essential that picture books carry a vast diversity of messages as visual literacy. "Multi-sensory Reading Experience through Image, Sound and Touch」 aims to increase the accessibility of picture books for children with special educational needs (SEN), especially the visually-impaired, through providing Audio Description sound clips and publishing multi-sensory picture books with Audio Descriptions, braille, and tactile paper sculpture.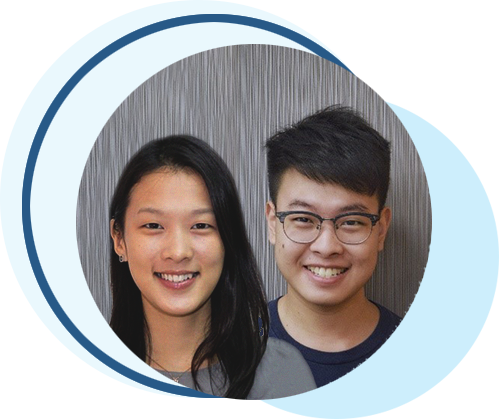 Teach For Hong Kong and Enactus HK co-organise "Innovation for Education", a social innovation project incubation programme for university students with a focus on pressing issues in the education sector. The programme aims to offer innovative solutions for teachers and schools while nurturing university students as young social innovators, having a positive social impact on the Hong Kong educational sector.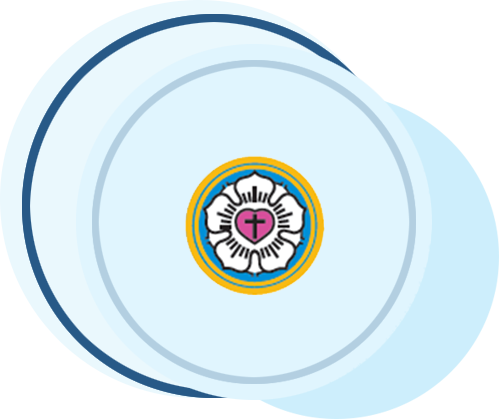 The size of the ageing population is rising rapidly and grandparenting is becoming more important in contemporary Hong Kong. "Cool Grandparenting" aims to build up the grandparent community and promote a positive grandparent identity and image through social participation.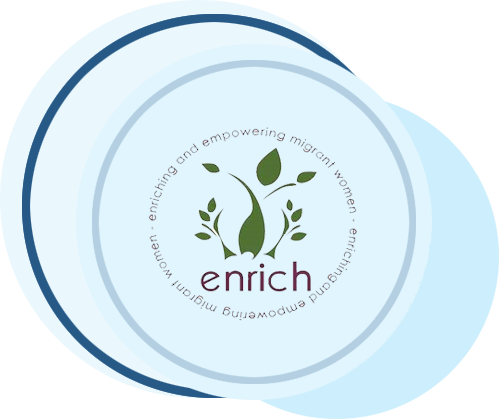 Enrich wishes to leverage its existing traditional mentoring practices through an online mentoring component that will increase the number of participants who benefit from a mentor's expertise. The new approach, "Digitalizing the power of mentoring for migrant domestic workers", will supplement and strengthen the existing practices and reduce the cost of the programme per beneficiary.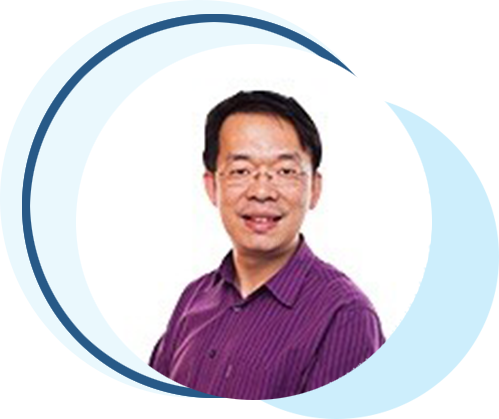 The "One day program for Teachers in the farm" delivers in-house seminars or the on-the-farm programme by conducting a series of relaxation and team building exercises such as "laughing yoga". "NLP workshops" inspire the teachers to motivate themselves by using body language, sharing Fun-Food-Fellowship on the fire and afterwards by extending the messages through making souvenirs.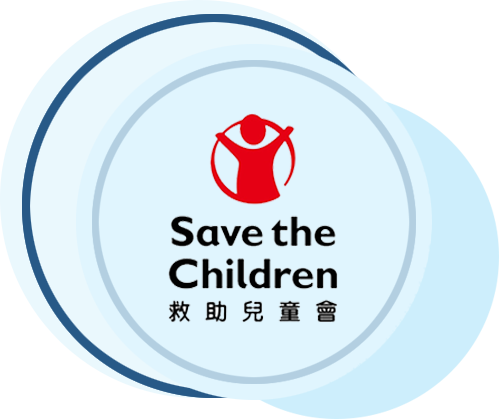 The lack of self-protection awareness and knowledge among children and unclear legislative control over internet sexual content is resulting in the increasing presence of internet sexual abuse. "Protecting children from cyber risks" aims to protect children from cyber risks by raising public awareness of potential online risks children face and the need for protecting children online.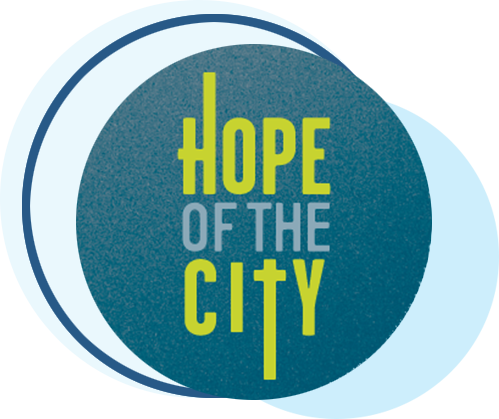 The Hope of the City Foundation realises that support for underprivileged men is gravely neglected. The missing piece is a sustainable supporting system for men. In response to this, "From Surviving to Thriving" will provide a safe environment for men to grow in relationship-based education programmes that focus on parenting, life and job skills training.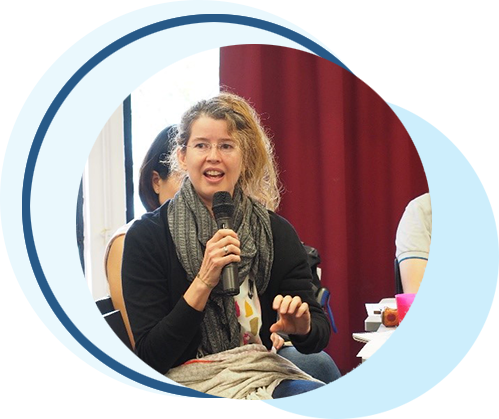 Ms. Charlotte Elsa BREYER
The mission of the "MEY美 recycling projects" is bringing generations together utilising wasted resources to make Hong Kong a more age-friendly and sustainable city. The project offers dignified work for the elderly. The elderly work together with students, meet corporate teams and volunteers from all walks of life in Hong Kong in a framework that facilitates meaningful interaction, allows the growth of understanding and mutual respect.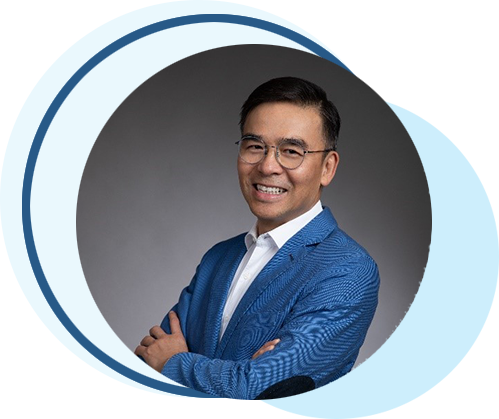 The "Bussionary Apprentice" aims to nurture young hearted people to be entrepreneurs to run business with a mission. It trains up Hong Kong young Apprentices running business with Fish farms and Food trucks.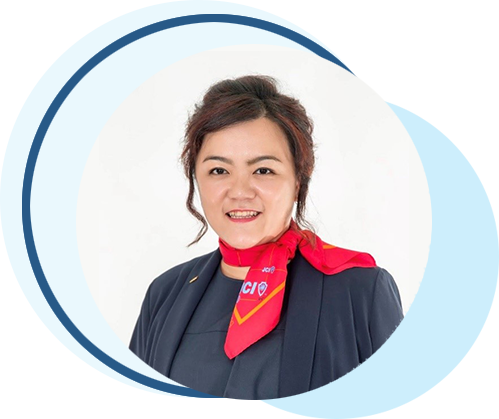 "Project Futura" is a skill-based platform that empowers women to be engaged in the workforce while being able to continue their caretaking roles at home. Enabling them to work on flexible terms can provide more economic growth for Hong Kong while elevating the social benefits of supporting grassroots families and children. The rippling effects can be extended to other underprivileged women in remote districts as well as to better-established professional mothers and families in the later stages.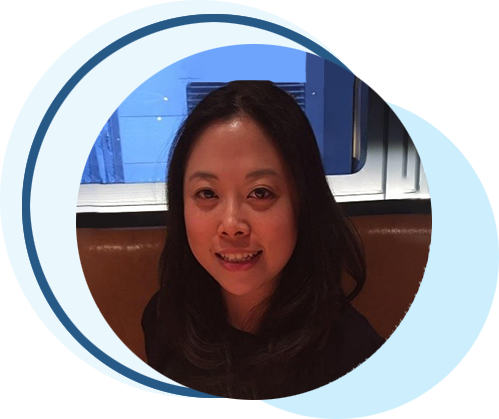 The "1Plus 1 Mentorship Programme" is a more inclusive model of mentoring, shifting the focus from the formal one on-one "treatment" approaches to more broadly strengthening networks of supportive intergenerational connections and empowering youth at-risk to reach out to and draw on such connections by being both a "mentor" and "mentee".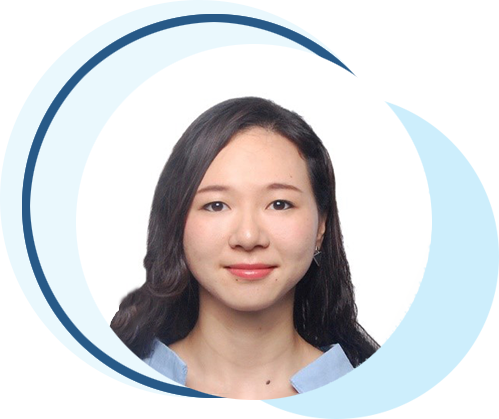 The "Roots and Shoots Initiative: Sustainable Leadership Challenge" incubates sustainable leaders and formulates the best strategies for effective conservation education.  An online website is set up. School students are invited and encouraged to complete the challenge.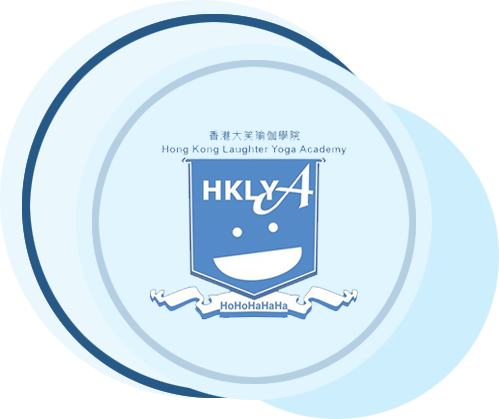 "Project M.A.C.T.H. for Happiness" is a multifaceted programme established to provide different aspects of intervention for enhancing the emotional wellbeing of old people so as to alleviate their great burden of despair and hopelessness. Project MATCH is a 2-year project, which HKLYA anticipates will benefit 540 participants and make 19,080 impressions.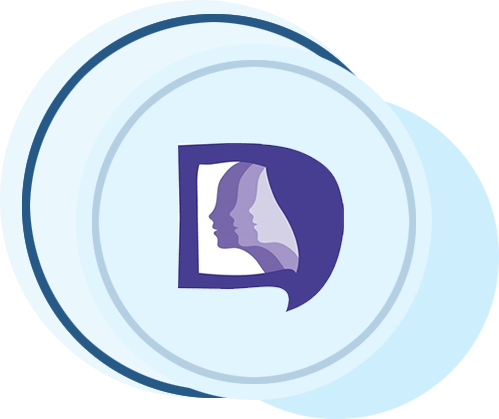 The project "Extra Hands for the Simplest Things" aims to create a platform for women with disabilities and family members to reach out to registered social workers living in the same community and thus enhance neighbourhood support. Hence, the support network would be able to empower the disabled to live interdependently and independently in the community.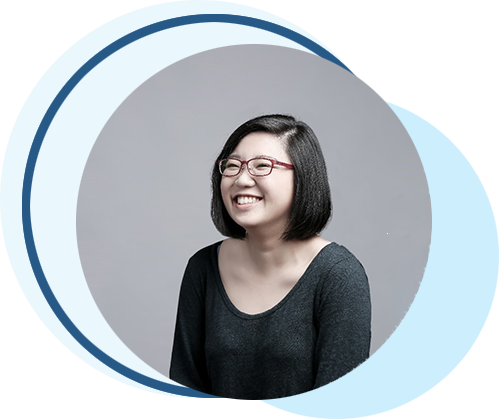 "Free Periods HK 2.0" proposes to provide high-quality, durable and reusable menstrual products, including cloth pads and menstrual cups, to low-income women. The buy-one-give-one business model will be adopted. Revenue generated from selling cloth pads and menstrual cups will be used to subsidise free reusable menstrual products for low-income women. A menstrual products workshop will also be offered to the low-income women.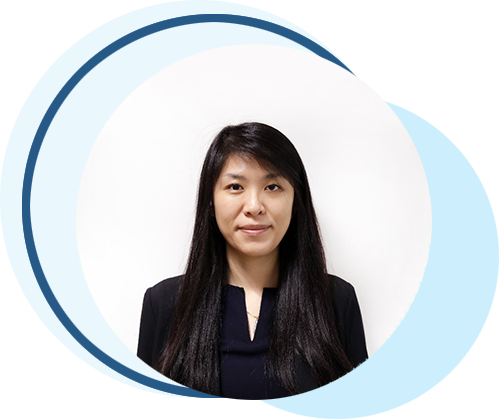 Ms. Crystal Tsau Ping LUI
"Aspiring Career, Irresistible Talent, Happy Community" targets the Healthcare industry: in particular, Home Care Support in the private sector. This project is intended to serve the middle-aged population who may be displaced by technology or needs to be reskilled and start a new career path via skills-training methodology.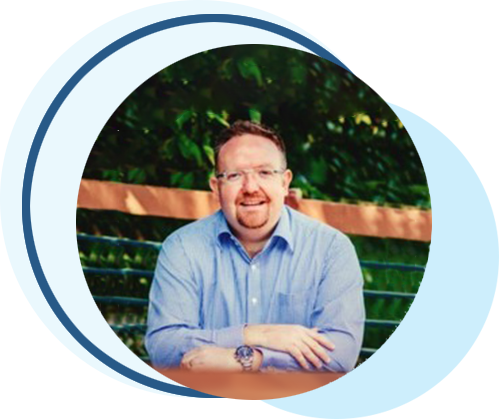 "The Nest Academy & Nest Mobile Coffee Van -Towards open and self-employment" is the creation of a vocational education and structured work experience programme for adults with learning disabilities aged 16+, intended to ultimately equip learners with the skills and experience to smoothly transition to self-employment on a 'Nest coffee van'. One of the primary programme objectives is to inspire individuals with learning disabilities towards self-employment.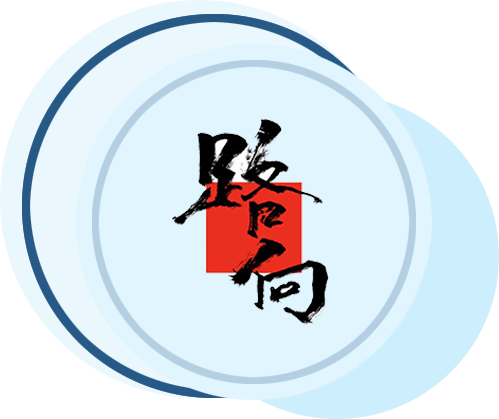 The goal of "ACCESS D'SIGN" is to set up guidelines for the public and a reference for the government (e.g. Design Menu for barrier free access). To achieve this goal, research will be conducted, ambassadors trained, facilities evaluated, and consultations with different stakeholders will be held.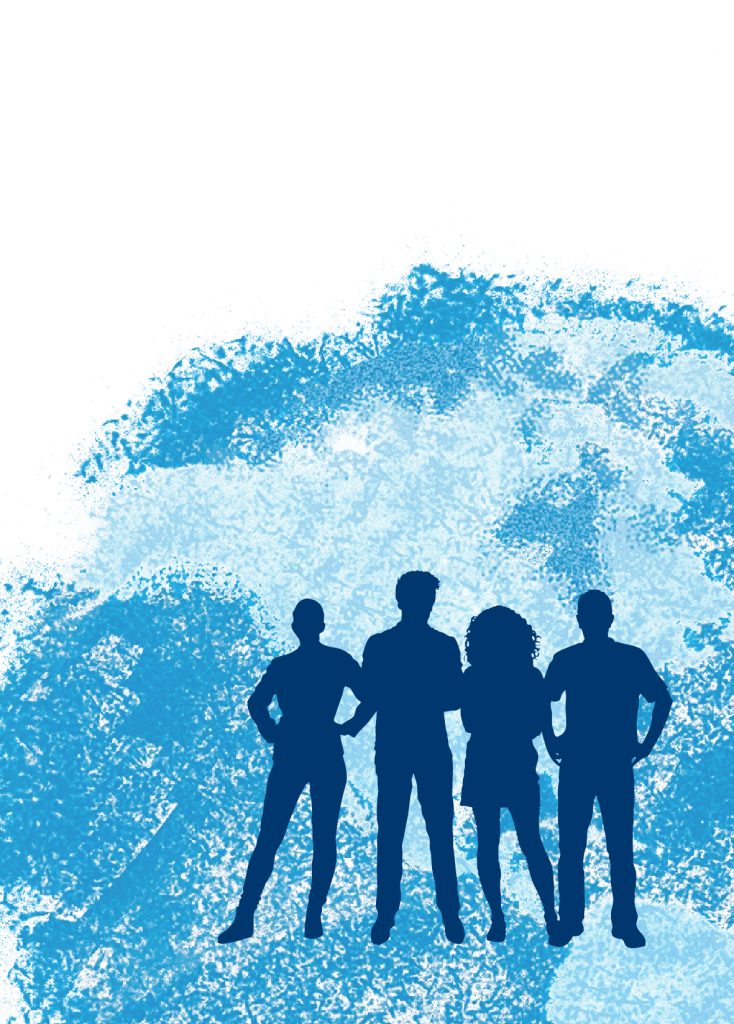 Zhou, H., Dai, H. & Jung, N. (2019) Empowering migrant domestic helpers through financial education. International Journal of Social Welfare. International Journal of Social Welfare. 1-19.
The provision of financial education for migrant domestic helpers is an important service that could enhance their financial well‐being and the well‐being of their families. However, in that migrant domestic helpers are often excluded from protection in the host country, such services are few and empirical research in this area is rare. In this article, we report the findings of an evaluation study on a financial literacy education programme provided by a Hong Kong organisation serving Filipina and Indonesian migrant domestic workers. Using a quasi‐experimental design, we confirmed the effectiveness of the programme. Participants who attended the programme developed improved financial knowledge and behaviour. Their general self‐efficacy and financial self‐efficacy were also enhanced…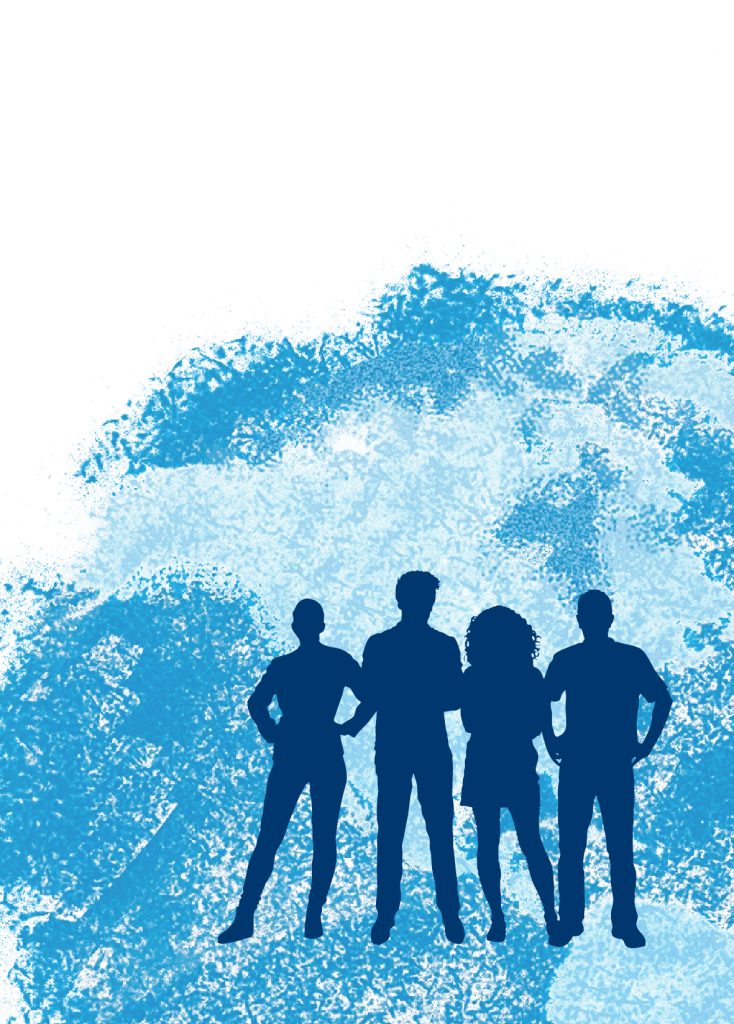 Zhou, H. & Mary Yau-Ng, M. L. T. (2018) Evaluation Study of TWF's Employability Training Programme for Marginalised Women 2018, Final Report. The Women's Foundation. 1-19.
"This report by ZHOU Huiquan, Mary (Principal Investigator) and YAU NG Lai Tuen, Monica (Co-Investigator), from the Department of Social Work at The Chinese University of Hong Kong, shows that the programme had a significant positive impact on the lives of participants. The evaluation employed a mixed-methods design, using quantitative methods to assess the effectiveness of the programme at the individual, family and community levels, while using qualitative methods to understand the perceptions and experiences of the participants in the programme, as well as to explore the factors conducive to the success of the programme. The long-term influences of the programme, its applicability to other marginalized groups, and sustainability were also investigated using qualitative methods. Together, the findings shed light on the underlying causes of the feminisation of poverty and should stimulate the development of a strategy for dealing with this growing problem"…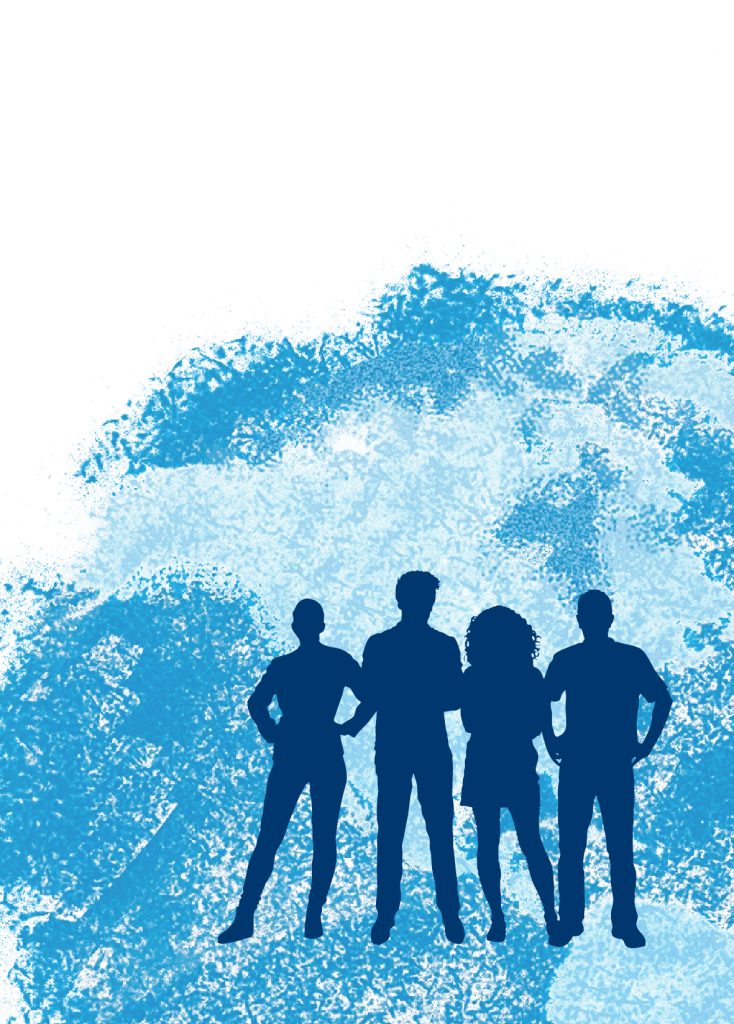 Zhou, H., Dai, H., Hu, M & Tadeo, M.C.M. (2017) Impact Evaluation Study of Enrich's "Financial and Empowerment Education Programme". Department of Social Work, The Chinese University of Hong Kong & Enrich Personal Development Limited. 1-66.
"As one of Hong Kong's leading organizations for promoting the economic empowerment of migrant domestic workers, Enrich offers a series of workshops on financial education and personal development, as well as a personal financial consultation service to migrant domestic workers. The intervention covers a broad range of topics on financial literacy and is delivered in the service approach of empowerment."…
Some of our participating Organizations cooperated with our CUHK scholars to conduct evaluation studies on their own organizations and programmes. Prof. Mooly Wong helped Resolve to conduct research on evaluating their project design of "Social Justice Fellowship". The study also analysis the success of project on enhancing  participants' knowledge and skills on advocacy, leadership, human rights and team work; and on fostering community leaders in Hong Kong.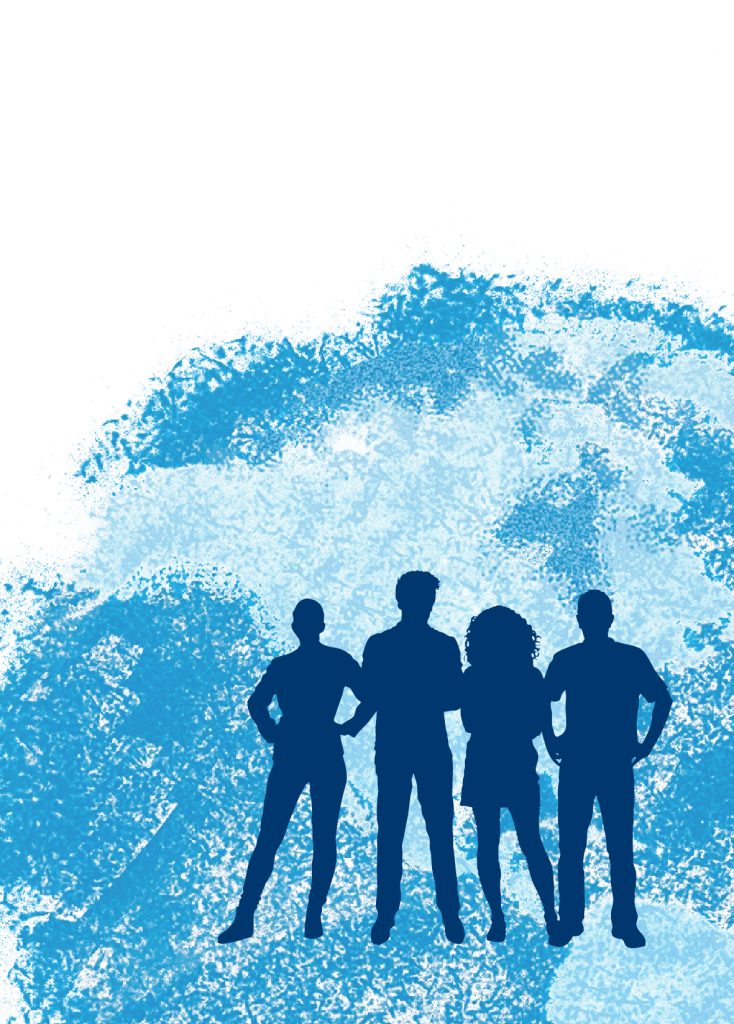 The Pitching Day 2019 concluded successfully on 27 September, 2019. Mr. James Chong has won the Champion with his excellent project "Multi-sensory Reading Experience through Image, Sound and Touch". It was our pleasure to have friends from cooperate, academia, media and NGO sector to celebrate this unforgettable event with us! Please feel free to contact us if you are interested in our participants' projects. See you all next year!