The Pitching Day 2021 concluded successfully on 17 September, 2021. Mr. Henry Lee from Teach for Hong Kong has won the UBS Champion with his project, Teach For Hong Kong Social Emotional Learning Fellowship, while Ms. Charlotte Tottenham from ImpactHK won the Wofoo Champion with her project, Dreamswork. Ms. Eunice Cheung from Splash Foundation Limited was selected as the winner of the Best Performance Award for her outstanding pitch on the day! It was our pleasure to have friends from cooperates, academia, media and the NGO sector to celebrate this unforgettable event with us! See you all next year!
Participating Organization, Project Theme and Content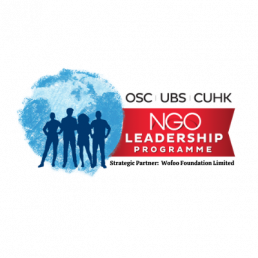 Final Project Pitching Day
Date: 17th September, 2021 (Friday)
Time: 14:00 – 18:00
Onsite: Auditorium, UBS, 52F, 2IFC
Online Broadcast: Facebook live on NGOLP official page
Our adjudicating Committee is composed of influential people from the government, the Chinese University of Hong Kong, UBS, Wofoo Foundation Limited and Operation Santa Claus (South China Morning Post and RTHK).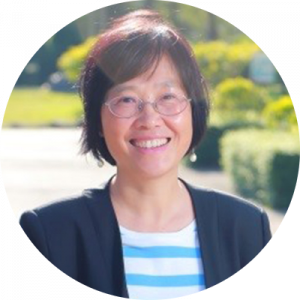 Professor, Department of Social Work, CUHK
Programme Chairperson, OSC/UBS NGO Leadership Programme
Prof. Joyce Ma is one of the founders of NGOLP and has served as the Programme Chairperson since 2015.
She joined the Department of Social Work at CUHK in 1988, and is a leading scholar in the field of family therapy. Apart from family therapy and multiple family therapy studies, her research focuses also include mental health with attention deficit hyperactivity disorder and eating disorders, family studies and clinical social work practice and research.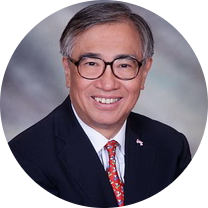 Dr. Joseph Lee, GBS, OStJ, JP
Chairman, Wofoo Foundation Limited
Chairman, Wofoo Plastics & Chemicals Group
Dr. Joseph Lee strives to address social needs and cultivate social harmony as a social entrepreneur. 
Apart from being the member of NGOLP Advisory Committee, Dr. Lee also serves in many community organizations as a chairman or an executive committee member. He was awarded the Gold Bauhinia Star in 2013 for his dedication to charitable activities, educational service and youth development.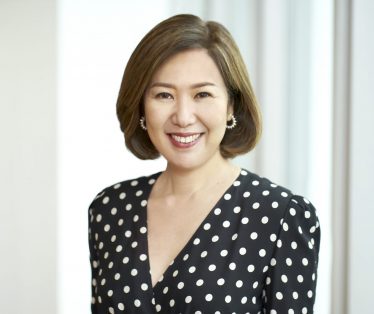 Head Client Development, Family & Philanthropy Advisory, Marketing & UBS Optimus Foundation HK, UBS
Christina Tung is overseeing 4 business functions to drive the business strategies in Greater China – Marketing, Client Development, Family & Philanthropy Advisory and UBS Optimus Foundation Hong Kong. In her role as Head of Marketing, she is responsible for developing strategic marketing activities and client segmentation initiatives.
Prior to UBS, Christina held diverse positions in both business and non-profit sectors for 10 years. She has experience in institution development, event management, marketing and communications.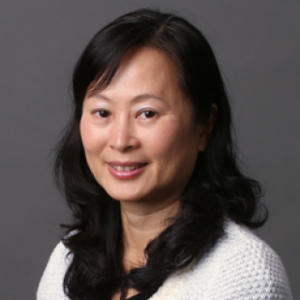 Editor-in-Chief, South China Morning Post
Ms. Tammy Tam is responsible for the overall editorial direction, strategic development and leading the SCMP newsroom operations for both its digital and print platforms (of the South China Morning Post).  Prior to joining SCMP, Tammy spent 20 years in the television industry in leadership roles managing editorial teams and bureaus and corporate development strategies.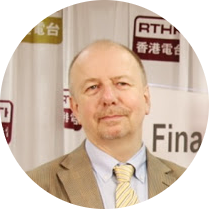 Head of English Programme Service, RTHK
Mr. Hugh Chiverton is one of the founders of the OSC/UBS NGO Leadership Programme. He is also the host of RTHK Radio 3's current affairs programme Backchat.
Mr. Chiverton has been the adjudicator of NGOLP Pitching Day since 2015.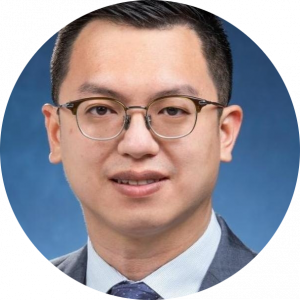 Under Secretary for Labour and Welfare, Labour and Welfare Bureau
Mr. Ho Kai Ming became the Under Secretary for Labour and Welfare in June 2020. Before that, he was a member of the Legislative Council and Kwun Tong District Council.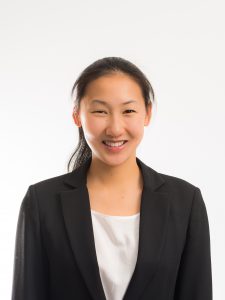 Ms. Alexandra Lor
Programme and Development Manager

Project Title:
Skill Up: Focused skills training for re-entry into the workforce for Refugees and Asylum seekers to facilitate durable solutions
Refugees and asylum seekers in Hong Kong are forced to find alternative pathways to durable solutions, as the government does not grant them the right to live in the city permanently. To improve eligibility for resettlement to third countries (primarily Canada), countries prioritise individuals who will be able to contribute to the local workforce. However, adult refugees and asylum seekers in Hong Kong are not granted education above the age of 18  or the eligibility to work , putting them at an incredible disadvantage in securing this ultimate goal. This happens in in addition to the overall slowdown in resettlement worldwide.
RUN's Skill Up programme aims to fill this gap by providing small group (up to 12 per group) subject- focused workshops and mentorship with working professionals virtually or in person, concluding with participants completing internationally recognised proficiency tests. This pilot programme will have three modules each running for three months: Advanced English, and Beginner and Intermediate Computer skills.
RUN's Skill Up programme will allow for greater chances of successful resettlement to third countries based on the participants' ability to earn an income, and the eventual seamless integration into a new workforce, ultimately paving the way for self-reliance and a brighter future.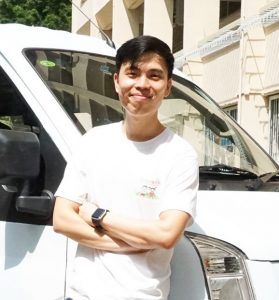 Mr. Aries Chan
Senior Project Manager

Project Title:
The <<aSENgers>> program
Children with SEN are often mistakenly recognized as not focusing enough on their studies or being extremely naughty and out of control; Especially under the current integrated education policy, they often face a challenge trying to blend in and keep up with others in their school given their lack of social skills, short attention span and disruptive behaviour.  Also, studies have found that nearly half of the SEN students (48%) revealed that their academic results are not satisfactory and they are not able to grasp a range of learning skills (e.g. note-taking, problem-solving) or learn independently. In terms of relationships with peers, 16% of SEN students do not have good peer relationships and they are often teased (31%) and bullied (26%).
The Program aims to pair-up students with SEN with one of their classmates as a companion. Each group of companions will be guided by a designated Mentor arranged by our program to closely monitor, assist and mentor the children through tutorials, social contact and various activities. In this one-year program, we aim to serve 100 groups of aSENgers by enhancing their social skills, their sense of appreciation, sense of belonging and the ways they express their feelings.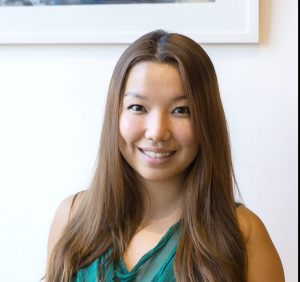 Ms. Bonnie Wong
Development Manager

Project Title:
Inclusive Children's Books for Ethnic Minority Youth in Hong Kong: Deepening the Lack of Diverse Representation in Children's Literature for Ethnic Minority Youth
"When children cannot find themselves reflected in the books they read, or when the images they see are distorted, negative, or laughable, they learn a powerful lesson about how they are devalued in the society of which they are a part." – Rudine Sims Bishop
In 2016-17, an estimated 8,700 ethnic minority, non-Chinese speaking students were enrolled in 325 local primary schools. These students face various barriers to their academic success and future aspirations, such as insufficient resources, language barriers, cultural integration issues, poverty, and discrimination.
Ethnic minority youth have substantially less access to age-appropriate, culturally-relevant reading materials than locals. Without adequate access to quality reading materials, they are unable to discover the magic of reading and develop lifelong reading and learning habits.
Room to Read not only delivers books to children in need, but more importantly, we create books that amplify the voices and stories of the children who read them. Today, thousands of ethnic minority children are growing up; their faces, stories and cultures are absent from the pages of most books in Hong Kong.
The project will support the empowerment of ethnic minorities in Hong Kong and inspire them to develop a lifelong love for reading and learning, thus breaking the cycle of poverty in one single generation.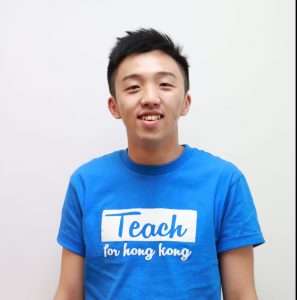 Mr. Henry Lee
Chief Executive Officer

Project Title:
Teach For Hong Kong Social Emotional Learning Fellowship
Social Emotional Learning (SEL) is critical to every child's development and mental health. Those who lack these skills tend to suffer from social isolation and emotional suppression, hampering their mental wellbeing.
Although 70% of local school teachers recognize the importance of SEL, a shocking 60% find their schools totally lack any teaching in SEL for helping students with identifying, expressing, and managing emotions. Meanwhile, 68% of parents are frustrated by their incapacity to handle children's emotional and behavioral issues. Both teachers and parents face huge struggles in catering for children's social-emotional needs.
Teach For Hong Kong would recruit and nurture the most promising and passionate future leaders to serve in schools for the underprivileged as full-time teachers. Through the one-year SEL Fellowship Program, three Fellows with professional SEL training and relevant background could directly support a school's SEL teaching for their students and parents.
This program empowers the teachers, underprivileged students, and parents regarding SEL through in-depth workshops and training delivered by Teach For Hong Kong Fellows, who also serve as full-time teachers in the school. Through these workshops and initiatives, TFHK Fellows foster a knowledge of social-emotional wellbeing in teachers and parents in order to reinforce the children's environment at school and at home.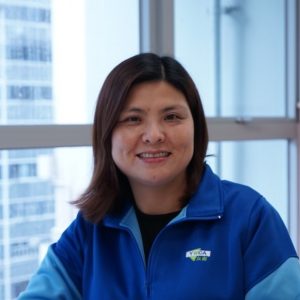 Ms. Joey Hung
Manager

Project Title:
"Y Good Helper" 1 to 1 Domestic Helper Training Program
In 2016, nearly 18% of the elderly households in Hong Kong employed a domestic helper. With the growing elderly population, the demand for foreign domestic helpers will also increase substantially. Also, in our center, nearly 80% of the elderly are living with a domestic helper.
Domestic helpers will be the main caregivers of elders in the coming future. However, it was found that the elderly and the domestic helpers have many problems getting along with each other, e g. communication problems, cultural differences, lack of caring skills and knowledge, etc. Therefore, the skills of the domestic helpers need to be upgraded.
Even though there are many domestic helper training courses on the market, we found that it they are insufficient. For example, most courses were conducted in large classes or as one-shots; the training content is too general and doesn't focus on specific needs, there is no comprehensive assessment before the training, no on-site training and no follow up after the training, etc.
Therefore, the YWCA will develop a comprehensive, 1 to 1 training program and follow up services for the domestic helpers in order to enhance their caregiving skills, knowledge, communication skills, hoping to build a harmonious relationship between the elders and the domestic helpers.
In this project, we can help 100 elderly households by training 100 domestic helpers in one year.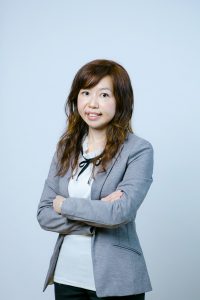 Ms. Maggie Lam
Manager

Project Title:
Project We Care – Building a Carer Caring Culture
In Hong Kong, there are at least 500,000 people serving as unpaid carers who look after an elder or a family member with disabilities or chronic diseases. While many carer-oriented services and policies have been put in place in many other countries, the situation in Hong Kong is lagging behind.
A recent piece of research shows that over 70% of working carers are exposed to high stress levels and nearly half of them have experienced symptoms of depression due to their work-caregiving role conflicts.  Their poor mental health could have a negative impact on the care receivers, the individuals' families, employers and society at large.
With the aim of maintaining the wellbeing of working carers and preventing them from experiencing the onset of any mental health issues, "Project We Care" will provide them with Mindfulness Based Cognitive Therapy workshops as an intervention to enhance their self-awareness.  The project also invites employers to adopt carer friendly company policies and mobilise corporate volunteers to offer support to carers in the community.
Working carers would be equipped with sustainable mindfulness skills by the time the project is completed. Moreover, with the caring role models set up by the participating corporations, a carer caring culture would be advocated in the business community.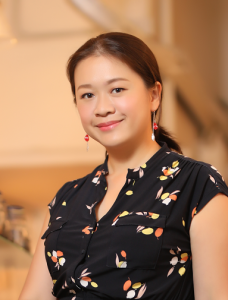 Ms. Susanna Lee
Director of Development

Project Title:
Learning Through Play
In 2019, the child poverty rate in Hong Kong was 17.8%, the highest level since 2015. Vulnerable young children are more susceptible to the harmful effects of the pandemic, exacerbated by school and playground closure and financial stress on parents due to worsening employment conditions. These children are at greater risk of abuse, neglect and not meeting their developmental milestones during the critical early years of a child's development.
OneSky will implement a pilot project, 'Learning Through Play', using a tailored curriculum with educational puzzles to enrich parent-child interactions. It will also support children's development through appropriate puzzles and play skills. The curriculum was developed by the Supporting Unit for Special Educational Needs (SuSEN), a clinical study team of the Education University of Hong Kong. We aim to provide training to trainers and caregivers of children 6 months to 6 years of age from underprivileged families.
Trainers who complete the program will walk away with skills, knowledge and hands-on experience that will enable them to deliver the curriculum to more at-risk families. Caregivers who complete the training will be equipped with positive parenting strategies that will have an impact on the children's development, learning and self-esteem.

Personal Growth and Development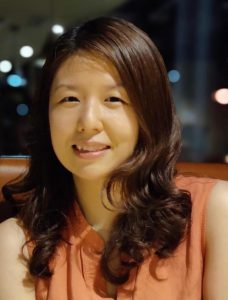 Ms. Choi Man Hung
Executive Director

Project Title:
Bond Inside Out
As of 2018, the child poverty rate had risen to 17.8%. The percentage is expected to climb higher when the underprivileged groups have been hit further by the adverse impacts of the pandemic.
We believe that poverty restricts the development of children. Very often these children grow up without much family support. Not having much guidance will confine their ability to explore their potential and thus undermine their abilities. The IRD has been working with five schools in the most recent two years in respect of expanding the life exposure of these children. Other existing programmes provide activities that have a weak connection to their daily lives and a rather short time frame and target the children alone. This project aims to use the local community as a learning ground and incorporates mental health intervention for both children and their parents. By offering different perspectives from which to re-experience their unusual everyday scene, they can develop necessary future skills that are relevant and can be applied. The project also aims to strengthen the family supporting role for the holistic growth of the children.
The programme targets junior secondary school students through a series of locality-designed experiential training workshops for children, and counselling sessions for both students and parents.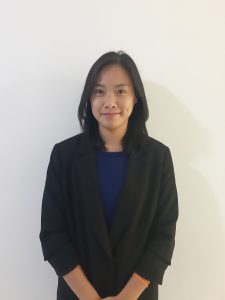 Ms. Eunice Cheung
Programme Manager

Project Title:
Splash Foundation Swim Programmes for Addiction Recovery/ Prevention
We propose to provide a swimming programme for people in Hong Kong who are recovering from addictions (substances or behaviour) or are participating in drug/alcohol addiction prevention/education programmes, particularly where those focus on disadvantaged communities. 
The proposed programme would use Splash's proprietary curriculum and coaching approach and would be offered through partnerships with other charitable/non-governmental organisations that focus on addiction treatment/rehabilitation or prevention, aiming to support and enhance their programmes through swimming.
To our knowledge, there is no specific provision of this kind in Hong Kong, but internationally swimming training has been used as a tool in addiction recovery.  Sports, generally, are known to enhance self-esteem and reduce tendencies towards risk behaviours. Swimming has been shown in studies to improve mood, thereby reducing tension, depression, anger and confusion.
We will measure our impact through attendance, individual skills assessments compared against benchmarks, and surveys before/after each course.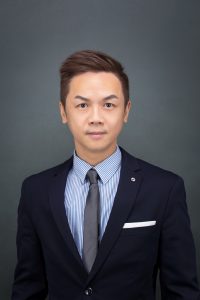 Mr. Henry Leung
General Manager

Project Title:
Music for All
"Music for All" is a brand new music education project presented by Premiere Performances of Hong Kong (PPHK) which is specially designed for students with Special Education Needs (SEN) and their minders.  PPHK has sent music ensembles to Special Needs Schools for live performances since we launched our Chamber Music In Schools Programme in 2012.   Over the years, we can see there is a high demand for the provision of musical activity for SEN students because currently there is no after school extracurricular art and music activities which are available for SEN students in the market. It is a wonder that there is not a single musical activity in their minders can participate together.   In "Music for All", the SEN students and their minders will have an opportunity to learn, play and perform together using two easily handled music instruments, the pBuzz and Broomwhacker, which are suitable for all age groups and beginners.  Participants will receive training from our professional musicians from our two music ensembles over an 8-month period.  Our musicians will assign the participants to play either the pBuzz or Broomwhacker based on their assessments. Finally, all the participants will give a live performance with our professional musicians on stage in a Gala Concert.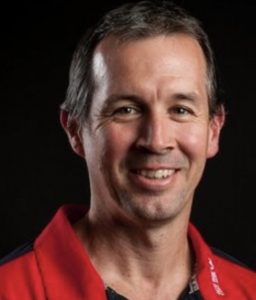 Mr. Nathan Stewart
General Manager Training and Development

Project Title:
Moving children with SEN towards a more active life.

The health benefits of an active lifestyle are well documented. However, studies report that Hong Kong children are not undertaking sufficient physical activity to support good health. The Hong Kong Government has recognised the threat to people's health posed by physical inactivity and aims to reduce the prevalence of physical inactivity in the community.
Approximately 23,000 students with special education needs attend mainstream primary schools in Hong Kong. These children often require additional support, and it is for this reason that standard PE lessons and sports programs alone may not be adequate to encourage an active lifestyle.
This program aims to increase the children's enjoyment of physical activity, by improving their fundamental movement skills (FMS), increasing their confidence in their own physical abilities, and increasing their motivation to participate.
Children will participate in fun physical play that targets the development of FMS, while parents will learn how they can assist their child to develop their FMS through physical play. Children and parents will be given the opportunity to regularly engage in the physical play together.
Eighty students and their parents will be involved in the program; however, with parental involvement, other siblings within the family are likely to benefit indirectly.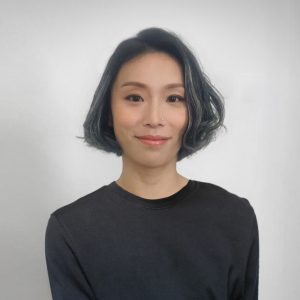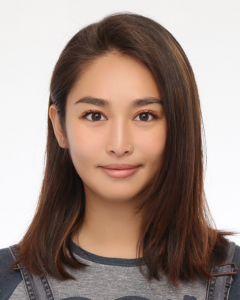 In collaboration with the InspiringHK Sports Foundation as our strategic partner, we are targeting a one-year-long martial arts x crafts programme.
Four different martial arts will be introduced quarterly, and each martial art will have 4 one-day programmes. Hence, there will be a total of 16 one-day programmes.
The target audience of the programme would be local children with ages from 5 to 18 years.
Martial arts in Hong Kong is more than a sport, it also represents our local classic movie culture.
Our programme would be an exciting immersive experience for the young participants. 
It will have 3 different sessions as below for a one-day programme for one martial art:
1. Crafting your own martial art equipment (e.g. Nunchaku, fan, etc.)
2. Learn the basic martial art steps and sequence with the equipment you made!
3. Watch a martial art movie (together as a group) that is related to the martial art you just learnt!
The collaboration of martial arts and crafts is to allow participants to have both physical workouts in different martial arts and to maintain their physical well-being when they are crafting. The movie session at the last will allow them to dive into more than just the philosophy of martial arts, it will also connect their earlier learning to this immersive movie experience. They would then understand more of the history and culture of Hong Kong through martial art, crafts, and a movie.

Social Concern and Participation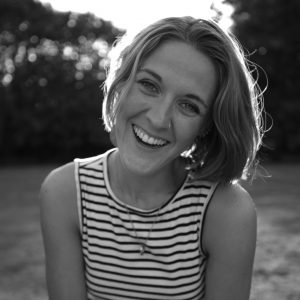 Ms. Charlotte Tottenham
Head of Partnerships and Development

Project Title:
Dreamswork
Between 2019 and 2020 there was a 22% increase in the number of registered street sleepers and in 2020 unemployment reached a 16-year high. At ImpactHK we work with many single adult males who are homeless and seeking work, stuck at this intersection of the housing crisis and unemployment.
This user group often lacks an understanding of their abilities and aspirations or a knowledge of the job market – and users lack access to the practical resources needed to find work, such as safety equipment or licenses.
Dreamworks builds on the 5 step career development model to help users to discover their professional hopes and dreams, improve their knowledge of the jobs on offer and equip them with adequate resources to seek employment.
We do this through 'dream mapping' with a social worker; we provide 'work experience days' to teach them about different careers and how to participate in our 'dreams platform' to develop self-reliance by creating and implementing a career plan. The outcome is that users develop better self-awareness and self-esteem, and confidence in how they can seek employment.
We are innovating by bringing approaches used in youth careers guidance to homeless adults, so that we can empower people to discover, follow and actualise their dreams.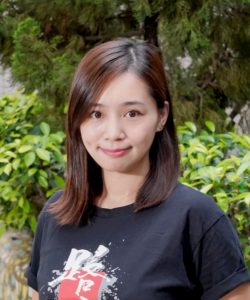 Ms. Joey Wong
Project Manager

Project Title:
Break the Digital Barrier
Under the influence of the coronavirus pandemic, lots of countries and cities have been locked down.
Digital technology has been playing a significant role by helping businesses run continuously, keeping students in education, and what is more important, enabling people to access fundamental health and safety information. However, there are an estimated one billion people with disabilities in the world who are not able to enjoy the benefits of digital technology, and they are facing a higher risk of infection.
To break through this digital barrier, an accessible digital environment, such as a website, application or electronic tool that can be understood and used by people with disabilities is needed.
The DAHSE "Break the Digital Barrier "project aims to provide accessible service to 20 commercial websites and 10 mobile applications and also provide 20 training workshops for corporate, school, and government departments. This will increase and optimize students' and employees' understanding of the importance and inclusion of digital accessibility, and create an accessible digital environment.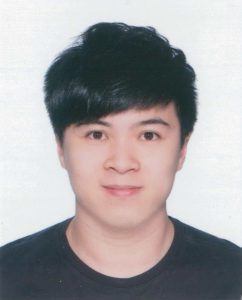 Mr. Leo Chan
Service Development Manager

Project Title:
Community Caregiver
Population ageing will continue, and is expected to be most rapid in the coming 20 years so that the number of elderly aged 65 and over is projected to nearly double to 2.52 million by 2039, and remain at over 2.5 million for at least 30 years. The elderly dependency ratio is projected to rise from 277 in thousand in 2021 to 567 in thousand in 2064; in other words, each elderly person will be supported by 1.8 people of working age.
Part-Time Caregiver is a peer-to-peer (P2P) sharing economy platform, matching individual service providers with individual service users (the elderly). Each individual service provider will receive training in advance, depending on the levels of services they provide. The services include, but are not limited to, accompanying, meal delivery, personal care, cognitive training, escort service, and household cleaning, etc. In brief, the elderly, or their family caregivers, make a service request on the platform, and the individual service providers can 'take the order' on a single-case/weekly/monthly basis. The service fee of each service includes a base fare, a booking fee and surge pricing, and the individual service providers will be paid monthly.
Part-Time Caregiver is beneficial to not only the caregiver in conflict by giving them a break (temporary relief), but also to the freshman caregiver by giving them a hand. Empower everyone to be a caregiver, and empower the community to face the ageing population!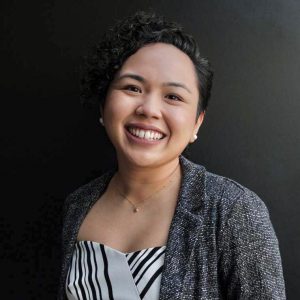 Ms. Mary Judith Puentespina
Programme Coordinator / Speech and Language Therapist

Project Title:
Inclusive Hong Kong: A Plan for reconstruction
Vulnerable adults persist in a vicious cycle of disempowerment, social exclusion, and inequity as they seek employment in Hong Kong. Despite making efforts to overcome these challenges, individuals with higher education with Autism Spectrum Disorder (ASD) incessantly encounter stigmatization and negative societal attitudes.
In 2018, a local study revealed that more than 66% of employers working with ASD talents had little or no knowledge about the disorder. As we work together to end the pandemic, we are endowed with an opportunity to reconstruct our community. Our goal for recovery is equitable employment, social inclusion, and empowerment for all.
Beginning with ASD, The Nesbitt Centre aims to co-create a pilot education programme for Hong Kongers who are motivated to break from the past and build anew. This programme sets out to engage organisations, a diversity of leaders, and individuals with ASD in panel discussions, workshops, and publications. Through the insights gained from its initial implementation, this pilot project intends to serve as a model for future programmes that will benefit individuals experiencing other forms of disabilities and challenges.
Successful completion of the programme will encompass individualised support as well as domain-specific knowledge and skills that will effectuate inclusion in post-pandemic Hong Kong.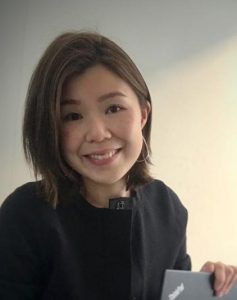 Ms. Rachel Chow
Business Development Manager

Project Title:
"ASK TEEN'S KEY" - The 1st AI-enabled Sexual Health Integrated Chatbot in HK
STD infections among adolescents and youth in HK have increased from 5.85% to 17.5% within 3 years. A recent STI prevalence study by the University of HK stated that the occurrence of Chlamydia trachomatis (one common STD) infections among the young community in HK (at 5.3%) was much higher than it is in the UK, US, and Mainland China (avg. 1.8%). 
Under the effects of COVID-19, more distressed pregnant teens have doubled the emergency call rate (there were 1,505 urgent high-risk cases in 2020 including digital sexual violence, unplanned pregnancies, and sextortion). Low sexual health literacy among young populations has redoubled the pressing need to develop a one-stop all-inclusive, non-judgemental, accurate sexual & reproductive health knowledge digital platform for the youth community that will match needy youth to suitable resources in a youth-friendly & timely approach.
Teen's Key will develop a 'Sexual Health Crisis Service Hub' for adolescents and youth that will match them to appropriate aid, to alleviate potential damage & traumas. One size can't fit all, rather, this integrated platform will deliver a quick guide and a roadmap to identify each case's severity, leverage NGO resources, and facilitate immediate support that is matched to each case. Someone needing a one-to-one high-risk crisis intervention would be diverted to our 24/7 service hotline.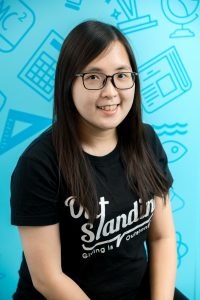 Ms. Winnie Wong
Assistant Operations Manager

Project Title:
#hineighbour
NGOs have been accused of "selling the stories of beneficiaries", while program workers are used to reporting deliverables in a traditional way. We seldom have a chance to listen to the stories from the beneficiaries' perspective, and at the same time, fundraising is becoming challenging as donors feel distanced from the stories fed to them by NGOs.
The mission of Oxfam Hong Kong is to work with poor and vulnerable communities and local partners to fight the injustices of poverty and inequality. This project provides an enrichment program for the beneficiaries of our local partners, by transforming them into Key Opinion Leaders, on top of the existing development programs. Training and technical resources will be provided, with the aim of empowering these beneficiaries to share their lives on social media, from a first-hand perspective.
Starting with a hashtag campaign – #hineighbour, the beneficiaries would share their day-to-day lives, and how they are being empowered by our partner's programs. As every voice is equal on social media platforms, donors exposed to various life stories will recognize the beneficiaries as equally important and will thus support them.
We believe that empowering beneficiaries to be heard would be giving a voice to  the voiceless, and this would build up social momentum and attract potential donors who are hungry for these stories, thus fundraising could also be done in a positive and constructive way.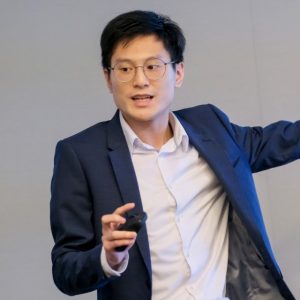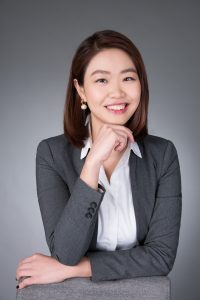 Ms. Lisa Fong
President

Project Title:
Project WEB
A City University of Hong Kong research project found that there is a 50% increase in social enterprises (SE) each year in the city, but only 15% of all the SEs can break-even. Most of them would fail within 3 years because of competition, the size of the market and the unsustainability of the business model.
Digital Social Innovation (DSI), a collaborative innovation using digital technologies to co-create knowledge and solutions for a wide range of social needs at scale and speed, is in its nascent stage in Hong Kong. However, it is increasing in focus, with it being a key topic in 2020's Social Enterprise Summit.
Project Women Enacted by Blockchain (Project WEB) aims to encourage the creation of gender-related projects by university students in Hong Kong. Last year, Enactus discovered an untouched yet rising concern over Gender Inequality and launched a competition stream. Project WEB leverages the blockchain technology knowledge offered by the Hong Kong Blockchain Society (HKBCS) and women's empowerment insights from The Hong Kong Association of Business and Professional Women (BPWHK). Offered by HKBCS, projects can also participate in the Hong Kong Blockchain Olympiad, with finalists given the chance to compete in the International Blockchain Olympiad to achieve recognition, project exposure, potential career opportunities and monetary prizes.
Through Project WEB, our objective is to foster a community of proactive, social impact-driven university students who will embark on a career in social innovation and address a myriad of women's issues in Hong Kong and beyond using blockchain.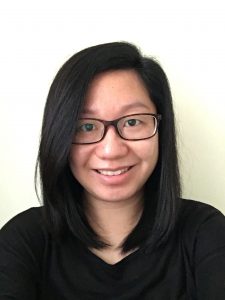 Ms. Kristy Lee
Lead Hospital Play Supervisor

Project Title:
Build the bridge: A transitioning programme for adolescents with chronic illness from paediatric to adult healthcare service
With today's advancements medicine and technology, the life expectancy of patients with chronic illness is prolonged. In particular, the needs of paediatric patients transitioning to adult health care services are growing. However, it is easy to underestimate the needs of adolescents transitioning to an adult service. Transitioning is not just an administrative event but a purposeful and planned therapeutic process. A smooth transition would lead to better medical management and reduce the number of drop outs.
Playright Children's Play Association provides hospital play services in paediatric departments to support child patients during their hospitalization. Our goal is to provide support for patients throughout their patient journey. Playright aims to set up a structured service workflow for chronically ill patients transitioning to an adult service. For the first year, we will collaborate with medical teams and support groups for a group of patients with diabetes mellitus. With the foundation's set up, we aim to apply the service model to other chronic illnesses and ultimately become a regular service in the paediatric setting. 
With the programme, adolescents who participate in the programme are psychologically and emotionally prepared and this will lead to a smooth transition to adult care service.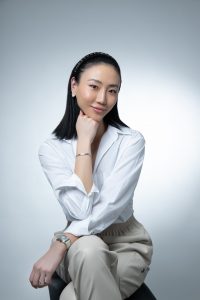 Ms. Nancy Wong
Program and Marketing Manager

Project Title:
Engaging & Empowering Survivors of Gynaecological Cancers: Centre-Based Rehabilitation Support Services in Hong Kong
According to the Karen Leung Foundation's (KLF) research, many gynaecological cancer survivors experience treatment side effects that negatively impact their sexuality and physiology, and also adversely affect their mental health, interpersonal relationships, and overall quality of life.
Different models of rehabilitation healthcare are being developed; however, such support services are currently limited in the Hong Kong market. KLF recognizes a service gap, and would like to intervene by establishing a centre-based rehabilitation service to foster optimal survivorship support not only for the survivor, but for affected family members as well.
The programme's direct beneficiaries will be local gynaecological cancer survivors and their partners who have finished their cancer treatment within the last two years. Individual services for survivors without partners will also be readily available. We estimate that in the first two years of the service (2022-2023), 10% – 20% of the eligible survivors will use the KLF service. In the long run, starting from year three, we aim to cover 50% of Hong Kong's eligible survivors.
The programme will deliver centre-based services together with its programme partner, Maggie's Cancer Caring Centre. An expert will be onboarded to design the curriculum. In practice, the service will include both sexual health & psychological rehabilitation workshops, as well as providing dedicated gynaecologists to help with physiological needs.
A thorough pre and post evaluation process will be conducted under the advisory of professional researchers in order to accurately measure the impact and implement changes required for growth, year-on-year.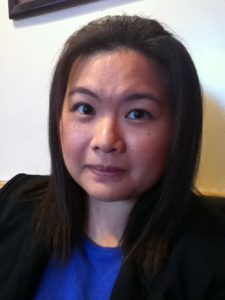 Ms. Sita Ng
Assistant Programs Manager

Project Title:
Project Home Works
Habitat Hong Kong recognizes a hygienic environment at home is critical to both physical and mental health. The demand for assisting seniors with home hygiene is not being met by the service supplied via the Social Welfare Department. Worse yet, this service was either temporarily suspended or was only provided on a limited scale during the pandemic. On the other hand, while the demand for cleaning services grows, the pre-pandemic, constant stream of income for local domestic workers has been drastically reduced due to concerns over crowd gathering. These local domestic workers have become unemployed or underemployed. This project intends to bring low-income women in their 50s from this group to serve a total of 50 senior households over 5 months as a pilot project to collect data for Habitat's new direction towards ageing in place. Besides cleaning, the scope of work includes rodent prevention and decluttering as proactive measures to boost home safety. The goal of this pilot project is to create a safe and hygienic home for seniors, which can extend the time they can live comfortably and independently in their own homes and delay reliance on elderly care services.

Non-profits Capacity Building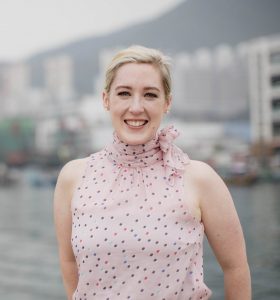 Ms. Belinda Poole
Cofounder

Project Title:
LM Legal: Simplified Pro Bono for Happier Charities and Social Enterprises
For resource strapped charities and social enterprises, obtaining pro bono legal advice can be a costly and drawn out process. It may take up to 7 emails over a period of weeks to arrange an initial meeting between a charity and a lawyer. Charities are often also at a disadvantage with respect to 1) knowing how to articulate the relevant issues, 2) selecting lawyers with appropriate expertise, 3) preparing information for meetings and 4) knowing how to work with a firm's pro bono manager to bring their projects to completion.
Since 2016, LocalMotion has assisted charities and social enterprises to make more impact, by taking skilled marketing, design and communications projects off their plates. We aim to get skilled volunteering projects to completion. We offer charities assistance with project scoping, vetting volunteers, low touch project management and personalised impact measurement for volunteers.
As former lawyers and recent graduates of the Hong Kong Science Park's IncuApp programme for a skills based volunteering web app – we can appreciate how challenging it is for lay people to work with the legal sector and what a difference technology could make to the experience. We aim to slightly adapt LocalMotion's new corporate skills based volunteering platform to form LM legal – to provide a more streamlined way for social sector organisations to access a greater pool of legal talent and work with companies and law firms to bring projects to completion. Complementing the new platform will be 2 way knowledge exchange between social sector organisations and legal professionals to build the capacity of charities and social enterprises to create projects, choose lawyers, prepare for meetings and work with lawyers and in-house pro bono managers to get projects to a timely conclusion.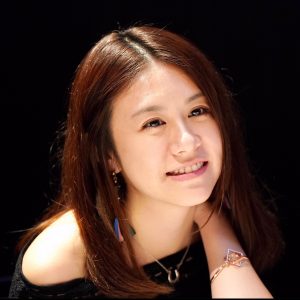 Ms. Ivy Wong
Senior Program Manager

Project Title:
Time Auction - Bridging the Human Resource Gap to Accelerate Nonprofit Impact through Corporate Pro-Bono
Many companies are practicing CSR and employee volunteering is one of the key elements. However, they often face challenges when trying to find volunteer opportunities, encourage participation, and compile an impression of the overall impact, especially in the case of SMEs which do not usually have the resources and system to do this.
In the social services sector, human resource constraints have long challenged our sustainability and effectiveness. COVID-19 has put tremendous pressure on the economy wherein over 90% of NGOs have experienced a significant decrease in income. Faced with the increased demand for their services, organizations have been forced to do more with less. There is a critical urgency to bridge the gap between NGOs and a largely untapped pool of skilled professionals.
Since late 2019, our skilled volunteer matching platform has connected over 4,100 skilled volunteers with 340 organizations on over 720 projects, successfully filling 90% of the openings and receiving a high rating (9 out of 10) from the NGOs. With over 5,000 service providing NGOs in Hong Kong, we see a great potential to help more.
This project aims to support our technology enhancement to build a replicable corporate pro-bono platform capable of increased outreach efforts. This will ensure every non-profit organization can easily access expert help, while allowing corporates to engage in meaningful community involvement.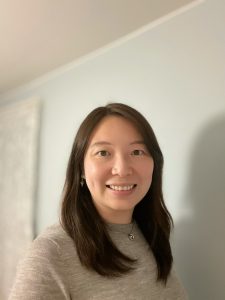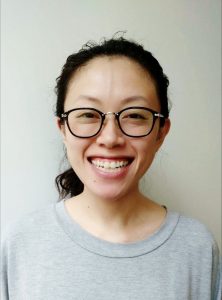 Mr. Esther Cheng
Senior Project Manager


Ms. Maggie Wong
Co-founder

Project Title:

Reimagining Philanthropy" An Online Platform Bridging the Divide between Funders and the Frontlines
Hong Kong has always been one of the top fundraising regions. In 2016, $4.47 billion in donations were made by 1,213 philanthropic foundations and another $3.49 billion was donated by corporations. However, many organizations still struggle a lot to find the resources they need. Some shared untransparent information about these charitable grant making foundations, some revealed the power gap in the traditional funding ecosystem, and some mentioned that the time and effort expended on funding applications distract their focus from their day-to-day services.
Bridging the gap between funders and organisations has become more urgent than ever under the effects of the pandemic when both the economy and the lives of the vulnerable have been hit hard. By developing an online platform that allows organisations to reach numbers of funders with one common funding proposal and helps funders gain access to hundreds of proposals from different organisations, resources could be moved from funders to the frontlines more efficiently. While using the conventional grant making process that focuses on funders choosing projects, the platform would also facilitate good projects being able to choose funders that best fit their needs. Last but not least, this platform creates a protected space for information sharing and networking on multiple levels which could gradually generate important data on service needs and funding trends in the philanthropy landscape in Hong Kong.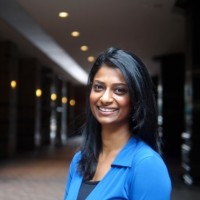 Ms. Vanessa Hemavathi
Board Chairman

Project Title:
#Buildhope
This project aims to bridge the gap between the NGO and the Private sector. There was a lot of attrition in the NGO sector in 2020 due to the pandemic, mainly due to poor fiscal management and the lack of innovative digital fund-raising strategies. This project would ensure the sustainability of the NGOs and allow their impact to be truly measured. Furthermore, it will also allow corporations to have ongoing CSR activities within their organization on a yearly basis with a dedicated NGO they wish to partner with. This would be similar to the concept of Venture Capital, whereHelp for Children Asia allocates funds and also provides ongoing consultation as well. Though funding is being distributed, it is without sufficient core management expertise to ensure fiscal viability and the upkeep of the ongoing operations.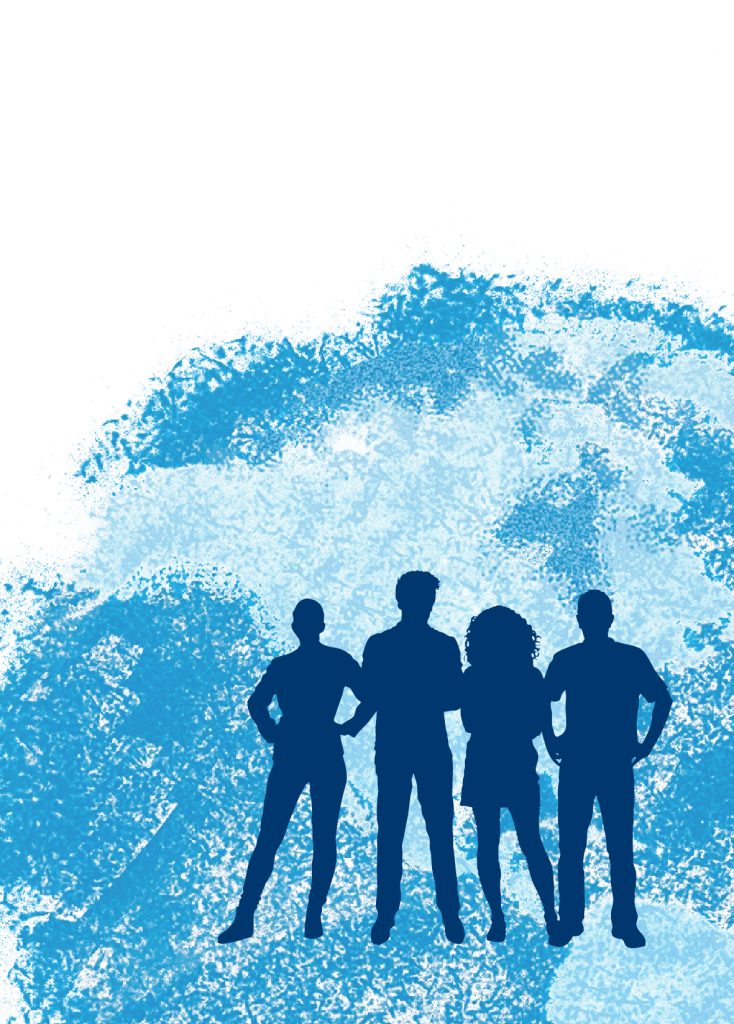 Zhou, H., Dai, H. & Jung, N. (2019) Empowering migrant domestic helpers through financial education. International Journal of Social Welfare. International Journal of Social Welfare. 1-19.
The provision of financial education for migrant domestic helpers is an important service that could enhance their financial well‐being and the well‐being of their families. However, in that migrant domestic helpers are often excluded from protection in the host country, such services are few and empirical research in this area is rare. In this article, we report the findings of an evaluation study on a financial literacy education programme provided by a Hong Kong organisation serving Filipina and Indonesian migrant domestic workers. Using a quasi‐experimental design, we confirmed the effectiveness of the programme. Participants who attended the programme developed improved financial knowledge and behaviour. Their general self‐efficacy and financial self‐efficacy were also enhanced…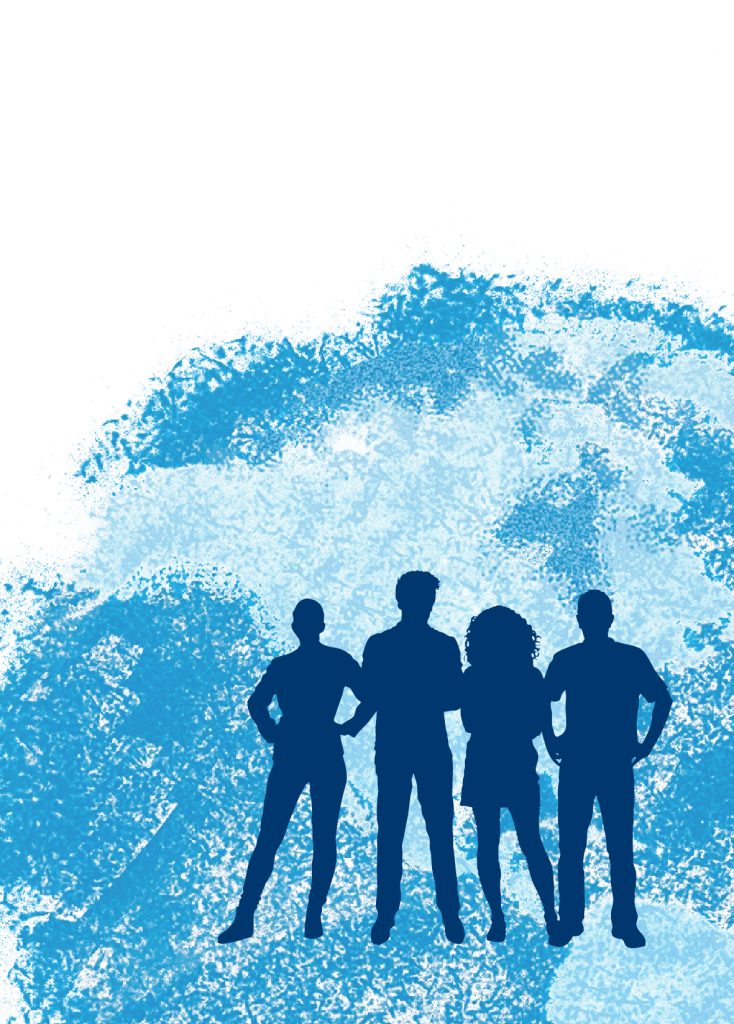 Zhou, H. & Mary Yau-Ng, M. L. T. (2018) Evaluation Study of TWF's Employability Training Programme for Marginalised Women 2018, Final Report. The Women's Foundation. 1-19.
"This report by ZHOU Huiquan, Mary (Principal Investigator) and YAU NG Lai Tuen, Monica (Co-Investigator), from the Department of Social Work at The Chinese University of Hong Kong, shows that the programme had a significant positive impact on the lives of participants. The evaluation employed a mixed-methods design, using quantitative methods to assess the effectiveness of the programme at the individual, family and community levels, while using qualitative methods to understand the perceptions and experiences of the participants in the programme, as well as to explore the factors conducive to the success of the programme. The long-term influences of the programme, its applicability to other marginalized groups, and sustainability were also investigated using qualitative methods. Together, the findings shed light on the underlying causes of the feminisation of poverty and should stimulate the development of a strategy for dealing with this growing problem"…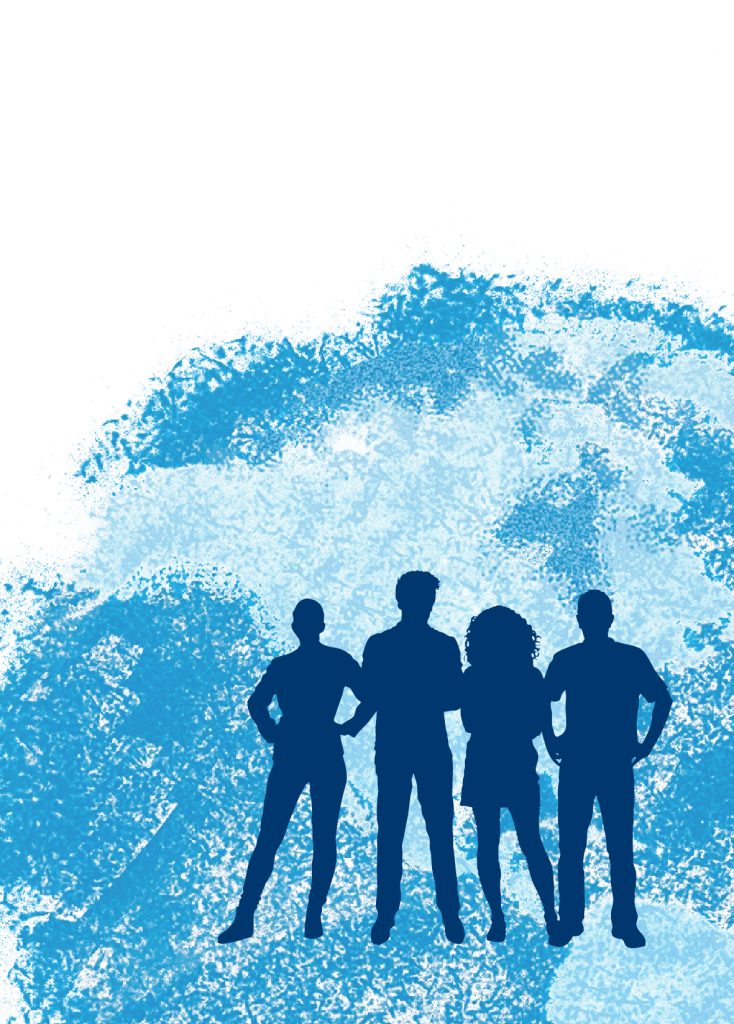 Zhou, H., Dai, H., Hu, M & Tadeo, M.C.M. (2017) Impact Evaluation Study of Enrich's "Financial and Empowerment Education Programme". Department of Social Work, The Chinese University of Hong Kong & Enrich Personal Development Limited. 1-66.
"As one of Hong Kong's leading organizations for promoting the economic empowerment of migrant domestic workers, Enrich offers a series of workshops on financial education and personal development, as well as a personal financial consultation service to migrant domestic workers. The intervention covers a broad range of topics on financial literacy and is delivered in the service approach of empowerment."…
Some of our participating Organizations cooperated with our CUHK scholars to conduct evaluation studies on their own organizations and programmes. Prof. Mooly Wong helped Resolve to conduct research on evaluating their project design of "Social Justice Fellowship". The study also analysis the success of project on enhancing  participants' knowledge and skills on advocacy, leadership, human rights and team work; and on fostering community leaders in Hong Kong.