Overview of Programme 2020
The OSC/ UBS NGO Leadership Programme (NGOLP) has entered its sixth year in 2020. This year, we have 30 participants joining the fantastic learning journey with us.
Information Session - 8 Jan
To allow our potential applicants to better understand more about NGOLP, we hosted an information session on 8 January 2020.
Ms. Victoria Wisniewski Otero, our 2016 alumni and the founder & CEO of Resolve Foundation Hong Kong, joined the information session as a guest speaker and shared her views on "an Impactful Organization". Victoria shared her inspiring experience on how she led Resolve's  transformation over the years.  Her passion inspired our guests in bringing a change through advocacy and leadership.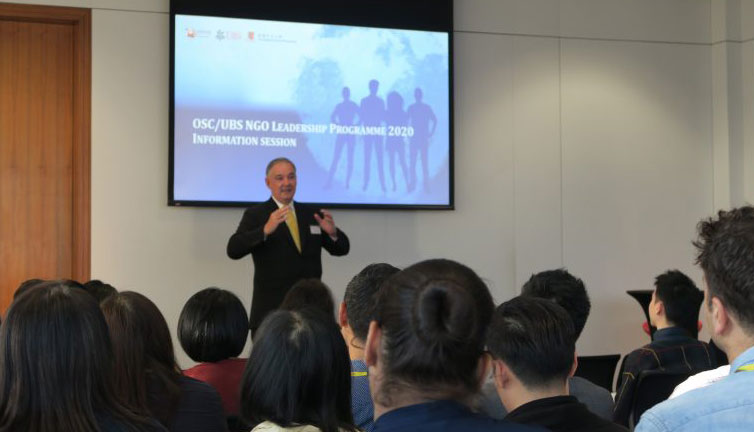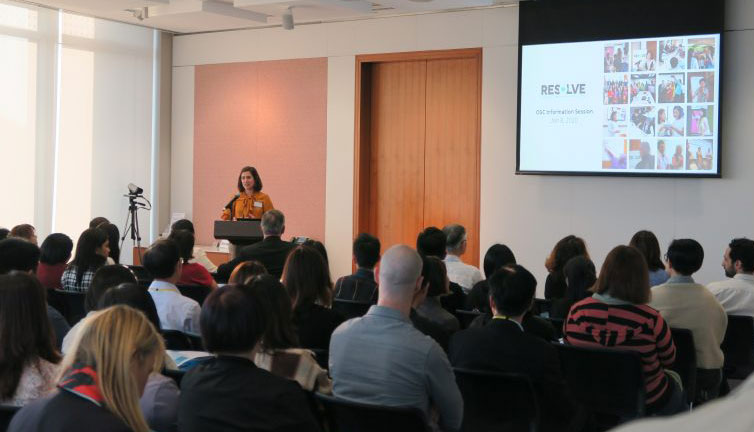 Programme Opening - 13 March
Due to the outbreak of COVID-19, the NGOLP founders and alumni filmed a Programme Kickoff video to welcome the new class of 2020. Our founders shared how the NGO Leadership Programme, Operation Santa Claus and UBS have brought synergy to the social service and community sector. In addition, three of our alumni from the 2019 cohort delivered encouragements to the new participants joining in 2020!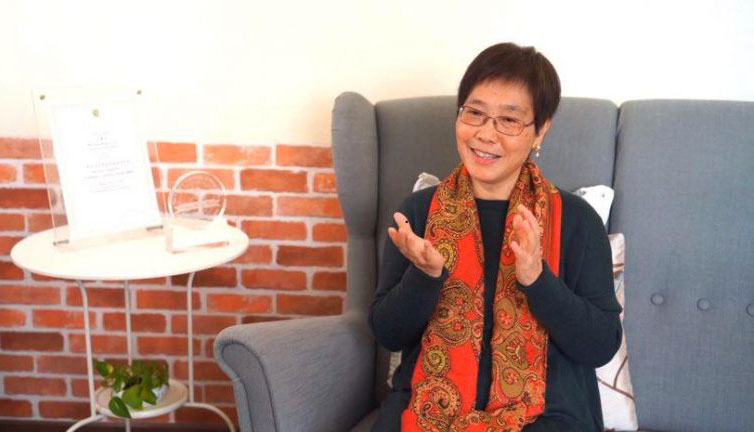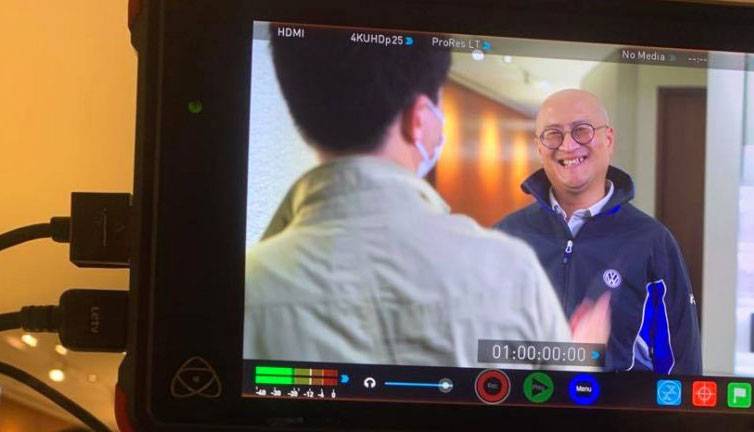 Mentoring Information Session and Networking- 17 April
To facilitate understanding of UBS and CUHK mentorship and offer networking opportunities to the mentoring groups, we arranged a Mentorship Information Session in mid-April. Our long-term mentors from UBS and CUHK, Ms Alice Page and Mr Kar Choi Chan, delivered messages based on their experience in leading the groups and expectations on the mentorship programme. Our mentees also took the chance to meet and greet with their mentors for the first time!
Online Learning Experience - March to May
NGOLP adopted online teaching via Zoom for the training sessions of Modules 1 and 2 from March to May 2020. UBS skill-based mentors have actively participated in the online teachings, delivering a series of one-hour training, namely Project Management & Delivery, Financials and Budgeting and Presentation Skills. Meanwhile, we also invited overseas scholars to give lessons to the class. Dr. Patricia McNamara from the University of Melbourne co-led the training with Ms Rachel Cartland, on the topic of Policy and Advocacy. Online learning has enabled more UBS and overseas trainers to join the programme and connect with our participants remotely.
Our Programme Director, Professor Mooly Wong, conducted a mid-term evaluation to explore the satisfaction level of participants in online teaching. While there is no significant difference in their satisfaction level on knowledge and skill acquisition when compared with the results last year, most participants prefer to have face-to-face learning as it could facilitate their mutual learning, community building and networking.

Back to CUHK - June to July
The social distancing policy had been relaxed due to the decrease in confirmed cases in June, and thus NGOLP resumed onsite training sessions on CUHK campus. Our 2020 cohorts enjoyed interactive teaching and were actively involved in classroom activities on Brand Building and Promotion Strategies, Email and Social Media Marketings, Media, Press, Public Relations and Crisis Management. The face-to-face lessons were also excellent networking opportunities for the classmates after three months of virtual learning. Our participants relished an end-of-term lunch at the Chinese Restaurant in the University on the final day!