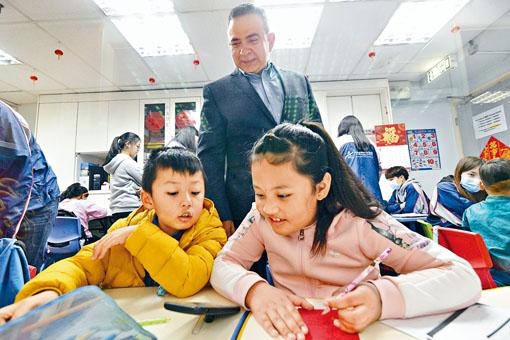 Sing Tao Daily
13 March 2020
印裔商人辦補習中心 助非華語童學好中文 (Indian Businessman Starts Tuition Centre for Hong Kong Minorities)
(Chinese Only)
知識改變命運,但對在港非華語二代、三代而言,要改變命運更要靠打破語言隔閡。印度裔商人戴文諾,因不忍見基層非華語兒童,不諳中文而缺乏向上流機會,六年前偕妻子創立匯成教育基金(IBET),先後開設兩所補習中心教非華語生學中文……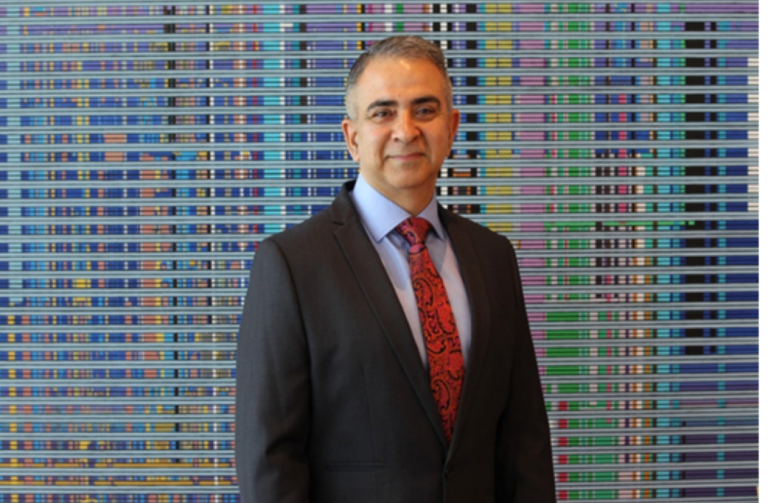 China Daily
25 February 2020
Teaching Chinese to ethnic minority requires commitment
The findings of a recent survey by the University of Hong Kong and Oxfam threw up alarming statistics. Apparently, 3 in 5 teachers are not confident about teaching Chinese to ethnic minority students; 93 percent of primary school principals said they had difficulty in employing staff with relevant skills to teach Chinese as a second language…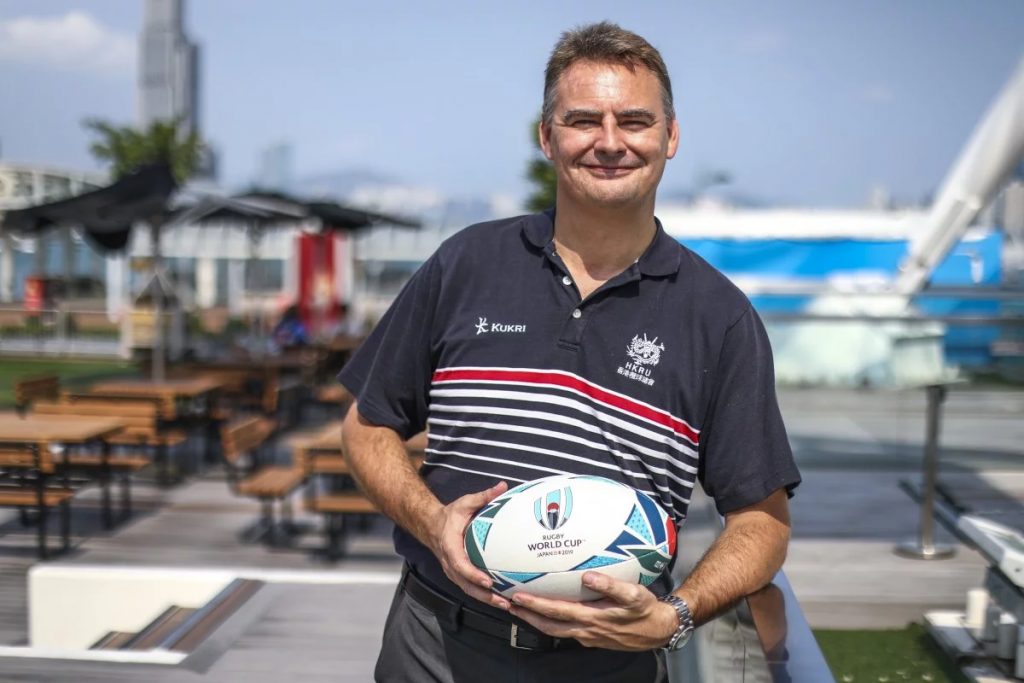 South China Morning Post
31 December 2019

New Year's Honours: MBE awarded to Hong Kong Rugby Union chief executive Robbie McRobbie for philanthropy and UK relations
Robbie McRobbie, CEO of the Hong Kong Rugby Union, has been awarded an MBE. Photo: Tory Ho
Hong Kong Rugby Union chief executive Robbie McRobbie has been awarded a Member of the Most Excellent Order of the British Empire in the New Year's Honours List for his services to philanthropy and UK-Hong Kong relations.
The list recognises Britons for their outstanding contributions to their fields…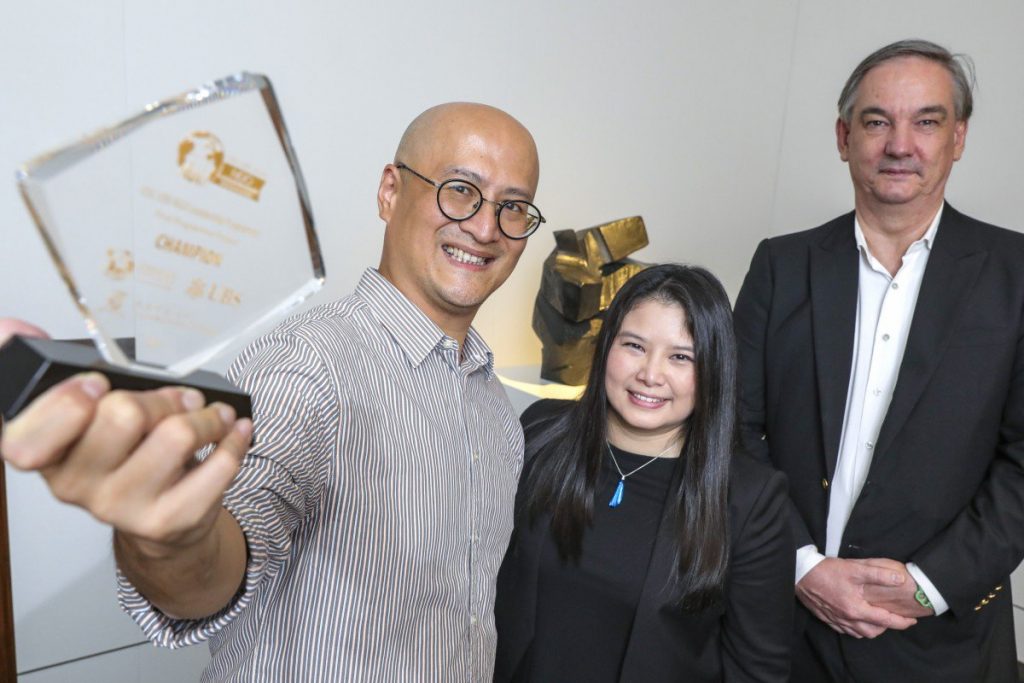 South China Morning Post
30 September 2019

Helping blind children to read picture books earns company's founder HK$800,000 grant from Chinese University programme sponsored by Operation Santa Claus
James Chong (left), the founder of Rolling Books, alongside Dawning Leung, Founder and CEO of Audio Description Association (Hong Kong), and Rob Stewart, Head Corporate Communications APAC, UBS. Photo: May Tse
James Chong Kwok-tung believes blind children can enjoy reading picture books like their able-bodied peers do – if the stories are relayed in the right format.
Using sound clips, Braille and tactile paper sculpture, the founder of Rolling Books is producing volumes specifically designed for his visually impaired young readers, who use their other senses to help cope with vision loss…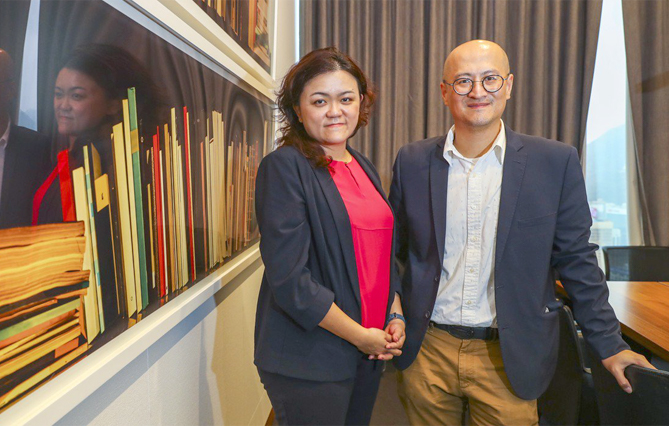 South China Morning Post
25 March 2019

Hong Kong NGO leadership programme nurtures social service network for the future
(L-R): Lena Wong, of Hong Kong Momtrepreneurs Limited, and James Chong, of Rolling Books Limited, at a lunch for the NGO leadership programme March 22. Photo: Edmond So
Businesswoman Lena Wong is all about helping mothers continue their careers after giving birth, while James Chong Kwok-tung wants children to read more books…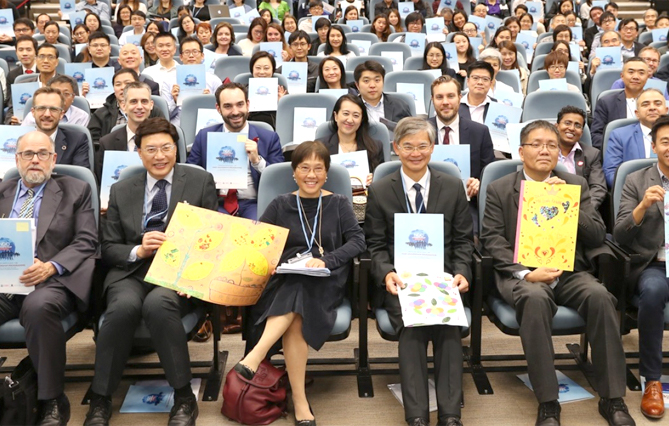 South China Morning Post
7 December 2018

Help us find out what Hong Kong public needs from government, welfare chief tells NGO leaders.
Law Chi-kwong (third right) with attendees at the forum. Photo: Winson Wong
Hong Kong's welfare chief has urged NGOs to help the government by airing their views on what people want and need from its policies.
Addressing a forum at Chinese University on Tuesday, Law Chi-kwong, himself a former social work academic, said officials and charities could work together. He said NGO leaders, who represent different segments of the community, should tell the government what members of the public expect…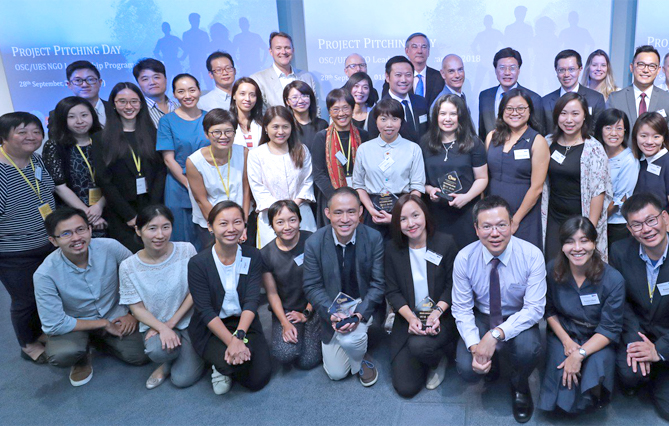 South China Morning Post
1 October 2018

Organic frozen food project that hires elderly Hongkongers wins HK$800,000 funding from Operation Santa Claus
Everbright Concern Action was competing against 27 other projects for funding. Photo: Edward Wong
Seeing the elderly regaining confidence and making friends at work, Kenneth Choi Man-kin from Everbright Concern Action is opening an organic frozen food production line to offer simple jobs to the city's retired residents.
The project, which won the Chinese University of Hong Kong's NGO Leadership Programme 2018 Pitching Day to secure HK$800,000 funding, involves selling frozen dinners made from organic produce….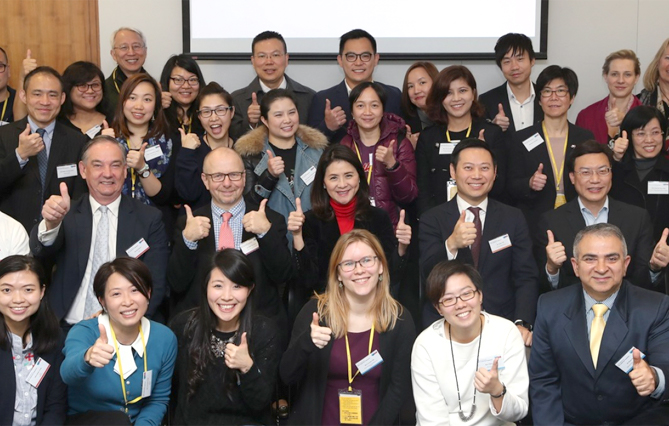 South China Morning Post
11 March 2018

When NGOS, corporate executives and scholars exchange ideas in Hong Kong leadership course, lives are transformed
Participants and mentors from the NGO Leadership Programme kick off the 2018 instalment. Photo: K. Y. Cheng
They may have different backgrounds, but 29 participants at an executive training course in Hong Kong gathered on Friday with the same ultimate goal in mind – transforming the lives of others.
The aspirants are part of the NGO Leadership Programme, sponsored by Operation Santa Claus, the annual fundraising campaign jointly organised by the South China Morning Post and RTHK…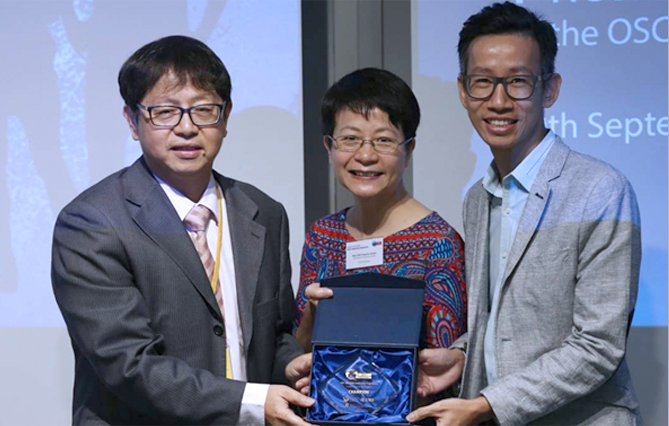 South China Morning Post
5 October 2016

Fighting poverty in Hong Kong with a swipe of a vending machine
Undersecretary for Labour and Welfare Stephen Sui Wai-keung (left) with award winners Deanie Chiu and Matthew Lee. Photo: Jonathan Wong
"Imagine a vending machine that sells basic necessities such as sugar and rice at an affordable price. That's Matthew Lee Ping-fai and Deanie Chiu Fung-ha's idea to help the poor in Hong Kong."…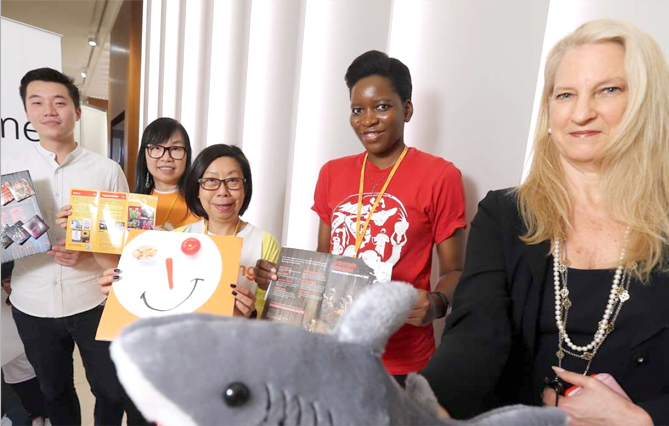 South China Morning Post
26 April 2016

Help each other to help those in need, Hong Kong charities urged
Non-profit representatives attending the fair in Central. Photo: Dickson Lee
Hong Kong charities have been urged to work together more and improve links with corporations while continuing to raise public awareness.
"I think there has to be more synergy in terms of cross-sector collaboration," said Robin Hwang, executive director of the Foodlink Foundation…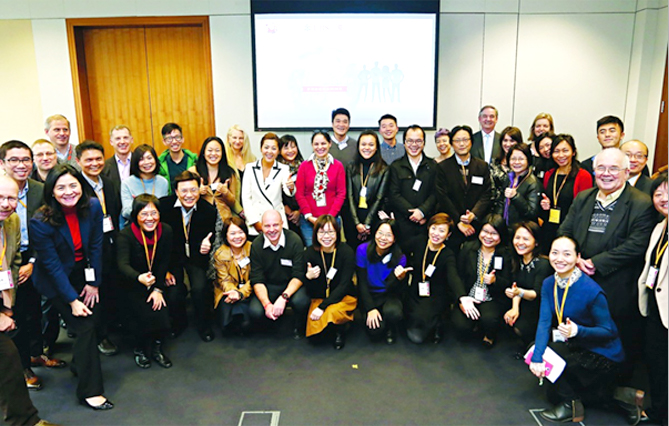 South China Morning Post
25 February 2016

Operation Santa Claus: Future charity leaders gather to hone their skills
Participants attend the opening ceremony of the Operation Santa Claus UBS leadership programme. Photo: Jonathan Wong
"Twenty-six charity leaders of the future gathered at the opening ceremony of a programme geared towards bringing together experts in finance and social work to bolster the city's charity sector"…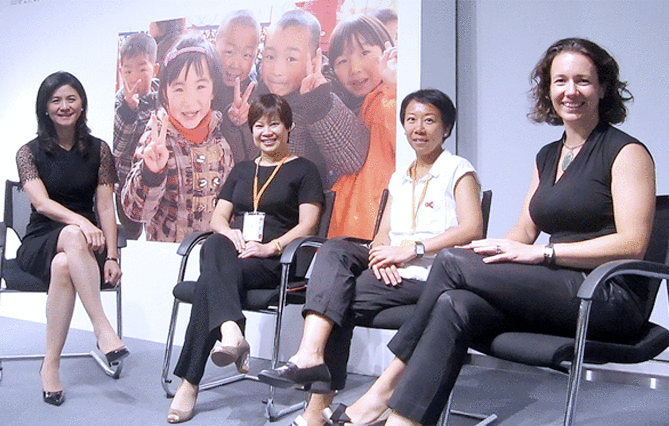 South China Morning Post
23 July 2015

25 NGOS embark on training course to secure funding through Operation Santa Claus Scheme
Amy Lo Choi-wan, Linda Wong Sau-yung, Mandy Cheung Hiu-wah, of Aids Concern, and Alice Page discuss projects. Photo: SCMP Pictures
"From helping boys who suffered sexual violence to enabling children of prisoners to visit their parents in jail, a total of 25 non-governmental organisations are hoping their project proposals can win up to HK$1 million of funding in an NGO mentorship programme this year"…

Ram Cnaan, Professor and Director, Programme for Religion and Social Policy Research, School of Social Policy & Practice, University of Pennsylvania (2018 Industry Forum Keynote Speaker)
Victoria Wisniewski Otero, Founder & CEO, Resolve Foundation Hong Kong (2016 Participant) on Backchat